Nigerian-German Center Harps On Opportunities Of Regular Migration To Germany
By Benjamin Omoike
The Nigerian-German Centre, NGC, has organised a session on regular migration to Germany; highlighting the various opportunities, advantages and all round benefits of migrating to the European nation via the regular and legal channels.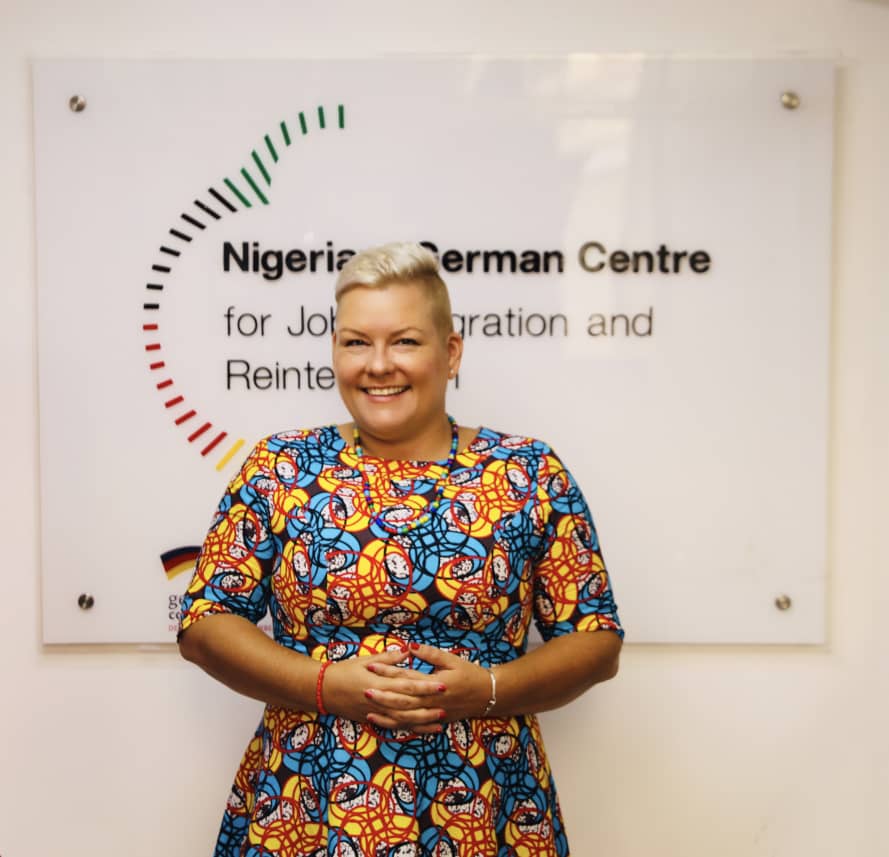 At an interactive session, which held recently at its office, located at the Nigerian-German Center, Federal Ministry of Labour and Employment, beside Passport Office in Ikoyi, Lagos, and which had in attendance, a large number of participants; facilitators highlighted the need for intending migrants from Nigeria to do the needful and ensure that they met all the requirements before venturing on such a journey.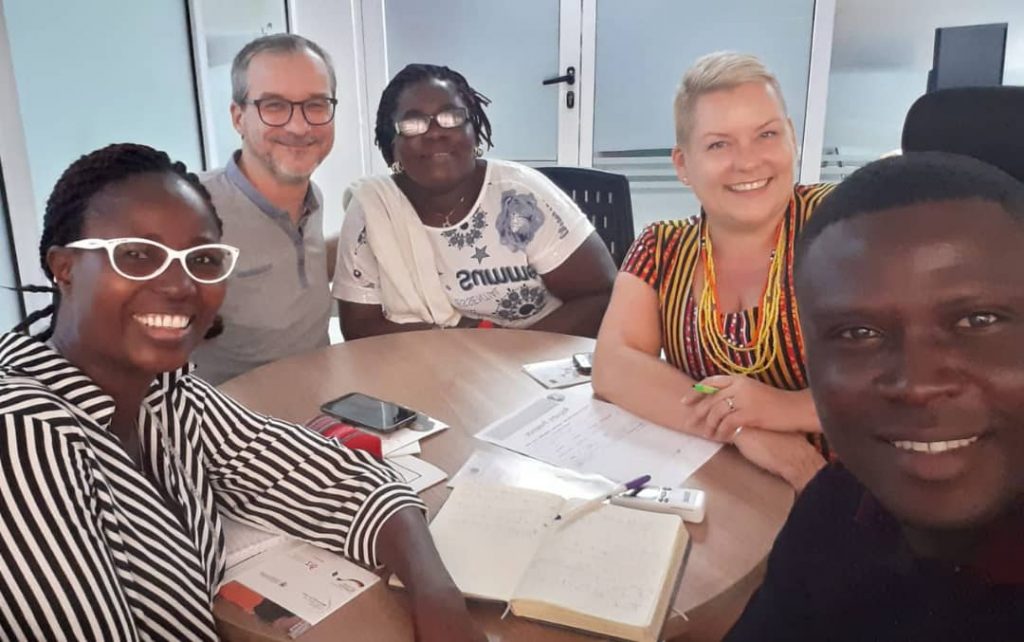 They posited that cutting corners and attempting to travel via the wrong channels, would always have adverse effects and would equally attract very severe, negative consequences; not to mention, give a bad image to the country.
Irregular migration, they unanimously said, had caused a lot of setback to many individuals whom had attempted it, and many, they admonished, had never really been able to overcome the dire consequences of their ill-advised actions.
In his welcome address, Advisor for Regular Migration, GIZ- Programme Migration & Diaspora, Augustine Ezejiofor, PhD; stressed the need of 'playing by the rules' as regards migration to Germany. He set the agenda and introduced the participants at the event.
He shared his experience while in Germany to study for his Master's and PhD degrees, stressing that, for young people especially, choosing to go to Germany to study, remained one very good option to explore. Of course, this he added, neant meeting the all the required standards.
Sandra Vermuijten, Team Leader, GIZ- Programme Migration for Development in Nigeria, in her presentation, gave a brief overview of the Nigerian-German Center for jobs, migration and reintegration. She equally shared her perspectives on a development-oriented approach to migration.
Sandra, like every other speaker, agreed that there was immense opportunities in taking advantage of the possibility of migrating to Germany, by following the proper channel and ensuring that intending migrants met the required standards. She added that the Center was open to assist anyone willing to pursue this cause, while still assisting locally, any laudable venture with promise.
Talking more about studying in Germany, Amam Okafor, Returning Expert, who studied and obtained his Master's degree in Germany, delved further into practical steps to gain admission, how to get a study visa, issues around preparation and departure to Germany. He gave practical instances about his experience in Germany and life in Europe, generally.
President, Nigerians in Diaspora Organisation in Germany, Femi Awoniyi, highlighted the challenges and solutions in the migration and integration processes. He talked about his personal experience in Germany in over 35 stay in Europe. Awoniyi advised young people willing to relocate to Germany to get it right before embarking on the trip, as, according to him, there were 12, 000 Nigerians on the verge of being repatriated from Germany, after having been discovered not to have the right papers to be in the country.
He added that there were still many Nigerians either on the run from the law or in hiding, due to this same reason. He stated that living in hiding in a foreign country was a most miserable experience, as those affected couldn't get a decent job, eat a proper meal, mingle with the right crowd and generally are unable to live a normal life- forever looking over their shoulders for fear of being arrested, jailed and/or deported by the authorities.
Moses Kolade Ogun, General Secretary, Nigerians in Diaspora Organisation, Germany; who joined the session live from Germany, spoke on integration in the German society. He elaborated on support of diaspora organisations and other key stakeholders in Germany.
He emphasised the need for intending migrants to consider language (ensuring that they got a hold of its basics), weather, the culture, dressing, attitude and lifestyle, food, health care, among other considerations. He said living in Germany is a beautiful experience if all necessary things are put in place.
Also present at the session was the Senior Special Assistant on Diaspora & Foreign Relations to the Lagos State Governor, Jermaine Sanwo-Olu, who said it was important for young people to – aside their educational qualification and pursuits – develop skills which could be in high demand abroad.
He stated that some of these skills had helped a lot of aspiring migrants relocate to Europe today, and were doing well for themselves.