#BreakTheBias:House Makes U- Turn, To Revisit Gender Bills As Three First Ladies, Dabiri-Erewa Storm Nat'l Assemby 
It was a helluva of sort today as three First Ladies namely: Erelu Bisi Fayemi, from Ekiti state, Mrs Ekaete Udom of Akwa Ibom state and Edo state First Lady, Mrs Obaseki and the Chairman/CEO of Nigerians in Diaspora, Hon. Abike Dabiri-Erewa stormed the National Assembly to demand for a revisit of the five  Gender Bills that were shot down last week at the House of Representatives.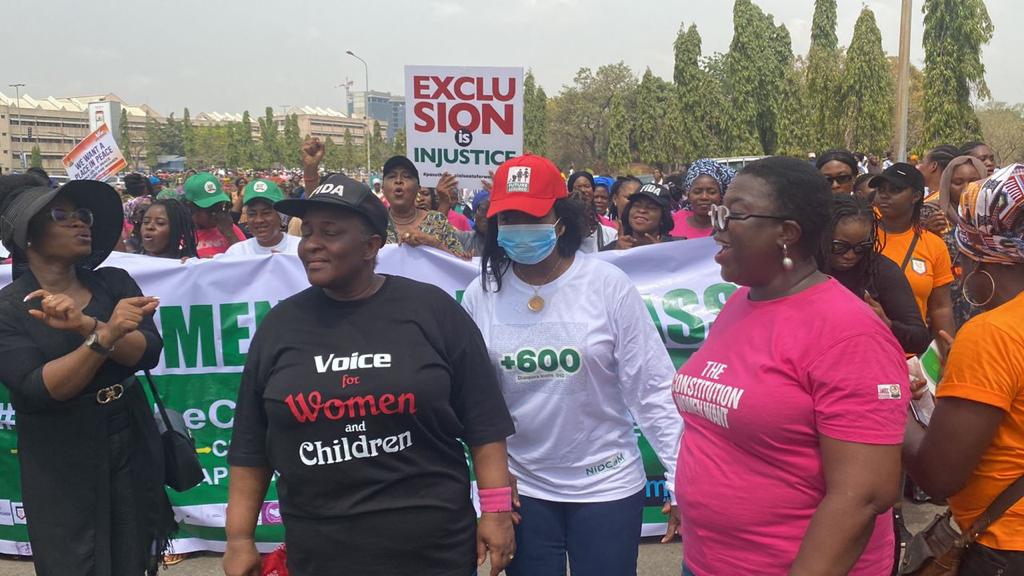 The women who were celebrating the International Women's Day with the hash tag, #BreakTheBias used the opportunity to demand for fair share of representation across board.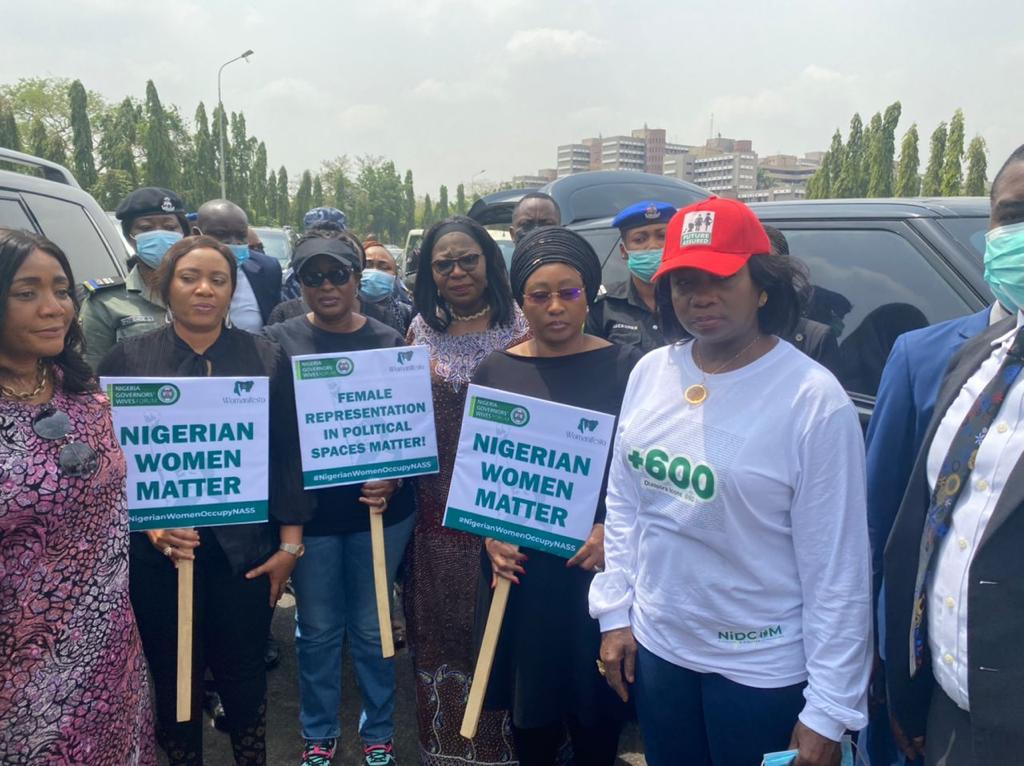 Carrying placards with the inscriptions such as " Nigerian Women matter", "Female representation in political spaces matter" etal, the women who wore jeans and T-Shirts were also joined by civil society groups and some men who came in solidarity with the women.
The House later agreed to revisit three out of the five clauses thrown out last week.