NSCDC Boss Restates Commitment To Staff Welfare, Vows To End Arbitrary Deductions
By Bukar Bolori
The Commandant General of the Nigeria Security and Civil Defence Corps, Ahmed Abubakar Audi, PhD, mni has once again restated his commitment to staff welfare, saying it remains one of his top priorities.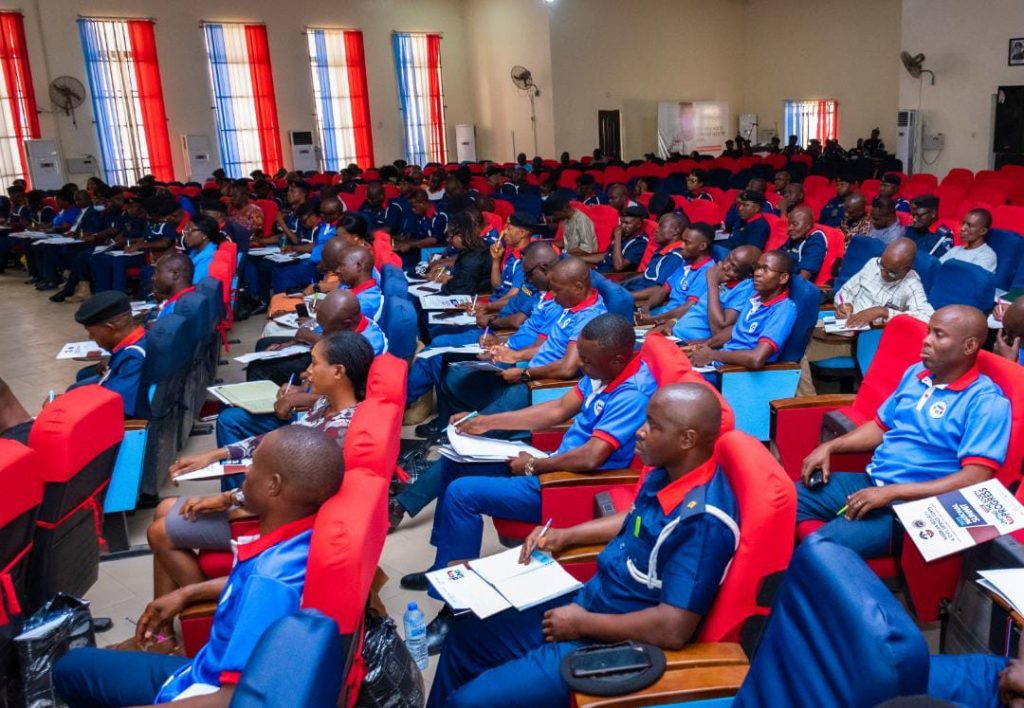 He made this known while addressing the executives of the cooperative societies of the Corps formations during their Annual Cooperative Summit held at the National Headquarters, Abuja and described the summit as a follow-up action to his directives.
Dr Audi charged the cooperative officials to tow the path of honesty and be prudent in the management of member's funds by making transparency and accountability their watchword because his leadership will not tolerate or condone any form of sharp practices, fraudulent activities or financial embarrassment.
" I urge you to ensure judicious use of members funds and engage in investments that will further boost the morale of personnel in tandem with my vision to put smiles of the faces of personnel as we have done during the recently commissioned housing Scheme in Abuja where some beneficiaries were handed keys to their various houses.
The NSCDC Boss advised staff to continue to uphold the integrity of the Corps by desisting from any act capable of denting the image of the organization such as accessing loan facilities from multiple banks, warning that henceforth, anyone who indulge in such act will be dealt with according to the provision of the public service rules.
According to the Commandant General, the past one year of his administration had focused on how to revamp, rejig, reactivate, restructure and reposition the Corps for positive development and better service delivery, hence, anyone who attempt to put clog in the wheels of our progress would be left behind or shown the way out.
Dr Audi however expressed concern about complaints of arbitrary deductions from staff salaries, promising to look into the issues and circumstances leading to the alleged deductions.
"My attention has been brought to some deductions in my staff salaries every month, please note that I am not comfortable with that information and whatever led to that must be addressed immediately; my staff welfare cannot be compromised under any guise because the era of monkey dey work , baboon dey chop is over" CG said.