Exclusive! Sanwo-Olu To Drop Hamzat, Picks SSG, Folashade Jaji As Running Mate
Lagos Central:Gbajabiamila Vs Esinlokun
West: Obanikoro Battles Hamzat For The Ticket
As preparation for 2023 general elections begins in earnest, there are strong indications that Governor Babajide Sanwo-Olu may drop his deputy, Dr. Kadiri Obafemi Hamzat and pick Mrs Folashade Jaji, The Secretary to the state Government as his running mate.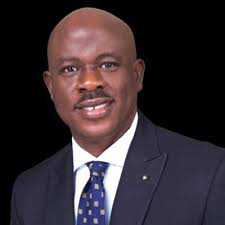 The choice of Mrs Jaji as the Deputy Governor, it was gathered is to appease the womenfolk which forms the bulk of the voters and give them a sense of belonging. Both former governors Babatunde Fashola and Akinwumi Ambode were paired with female deputies.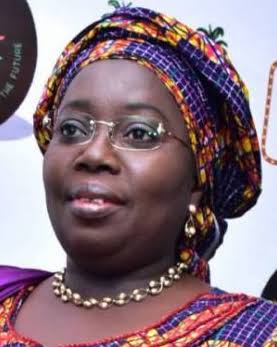 Impeccable source told Newsnowonline that there's need to allow Dr Hamzat to have the level of Independence which the position of deputy governor does not allow him to enjoy presently. Though, he initially relocated to Epe where he planned to run for the office of Governor and now that he has been prevailed upon not to do so, he's been advised to relocate to Ifako/Ijaiye and contest the Lagos West Senatorial district which is vacant because of the incumbent, Senator Solomon Olamilekan, aka Yayi, who has relocated to Ogun West.
Already, this is generating ripples in the Lagos west as horde of aspirants have already lined up to replace Yayi. Notable among then is former minister of defense, Senator Musiliu Obanikoro, whose colourful posters have been pasted everywhere across the Senatorial district. Others are Senior Special Assistant to President Muhammadu Buhari on SDG, Mrs Joke Orelope-Adefulire, Former Deputy Governor, Dr Idiat Adebule, Former Commissioner for Transportation in Lagos state, Comrade Kayode Opeifa amongst others.
In Lagos central, deputy speaker of Lagos state house of assembly, Hon Wasiu Sanni Esinlokun is said to have been anointed by Senator Oluremi Tinubu. Esinlokun will slug it out with speaker of House of Representatives, Hon. Femi Gbajabiamila. The incumbent senator, Senator Tinubu is expected to step down and complement her husband, Asiwaju Bola Tinubu who is running for the office of the President, Federal Republic of Nigeria.
In Lagos East, Senator Tokunbo Abiru may not have any opposition from the All Progressives Congress because,he was brought in as a replacement for the late Senator Bayo Oshinowo, aka Pepper.
Moreover, he's said to be very close to Tinubu who has assured him of second term.
For now, everything in Lagos politics is dicey as various group are working to outsmart each other to get the support of Tinubu.
The presidential campaign of Tinubu has also slowed down so many things which ought to have been resolved in the state.
The source said the party is working tirelessly to ensure that Tinubu gets the presidential ticket of the APC so that other issues in the state as who gets what will be discussed and finalized to meet up with the deadline set by the Independent National Electoral Commission, INEC.