CMD UNIOSUN Teaching Hospital Felicitates Staff And Patients At Eid-El- Fitr…..Says They Imbibe And Practise The Virtues Of Islam
Staff of UNIOSUN Teaching Hospital Osogbo, especially Muslims have been admonished to imbibe and practice the virtues of kindness, love, tolerance, peace, self-denial, sacrifice and good neighbourliness, as exemplified by the Holy Prophet Muhammad (Peace be upon Him).
The injunction was part of message by the Chief Medical Director of the Hospital, Professor Peter Olaitan, to mark the successful completion of the holy month of Ramadan.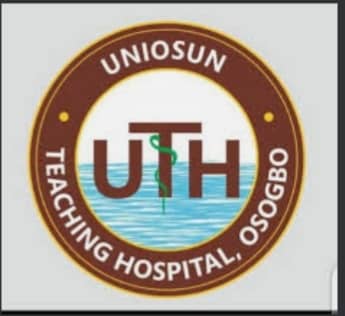 In the message, Olaitan says: "the self-restraint, self-denial, sacrifice and deep spiritual consciousness that accompanied the fasting period should be maintained and improved upon, bearing in mind that these are essential teachings of Prophet Muhammad (SWT)". He therefore enjoined them to bring all these virtues to bear in the discharge of their duties and other daily activities.
Professor Olaitan also urged all workers in the hospital to show love and be more compassionate in the discharge of their duties to the hospital's patients and relations. He seized the opportunity to send congratulatory messages to some resident doctors of the hospital who just passed their various specialty examinations in the last one month, thanking also their teachers for their doggedness in ensuring that they produce quality specialists and making sure that the hospital's training programmes continue to be at the forefront in the country.
In celebrating the Sallah, Olaitan advised members of the public to bear in mind all Covid- 19 rules and ensure total compliance to prevention guidelines for their own safety and that of others.
While appreciating the continuous supports of the State Governor, Alhaji Gboyega Oyetola, the Chief Medical Director urged all staff to also support the health care policies of the administration by utilising the hi-tech equipment recently acquired with the support of the state government carefully.
Prof. Olaitan prayed that Allah will accept this year's fasting as part of Ibada'ah for all the Muslim faithfuls.
The Chief Medical Director wished staff and patients a peaceful and happy Eid Fitri.
Ramadan Mubarak
Thank you.
AYODELE ADEYEMO
Public Relations Officer