'Eloi, Eloi, Lama Sabachthani?' – 'My God, My God, Why Have You Forsaken Me?'By Bamidele Ademola-Olateju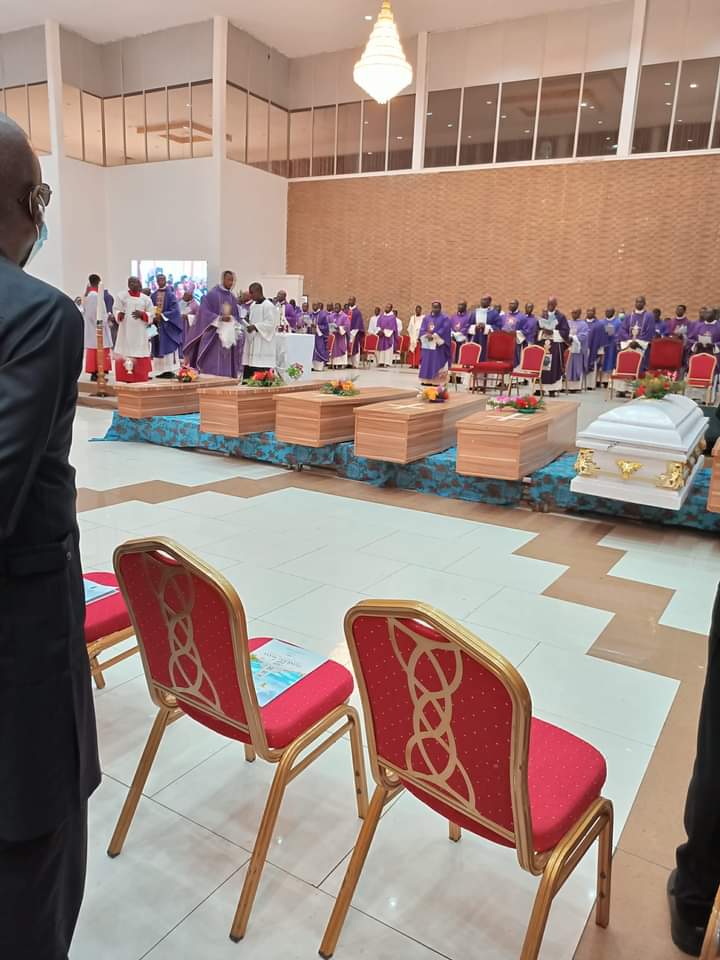 As we sang "Stand up, stand up for Jesus", the tears finally came rushing. We have 21 coffins here. This is a cherubic home going for these martyrs. The most solemn funeral service I have ever attended.
The entire clergy of the Catholic Church in the Southwest are here. Eternal shame on those who think we can surrender to evil.
We will NEVER!!!