Matok Women Appoints Oba Makama As Patron
Matok Women Connect Initiative (MWCI) a non-governmental, non-political and non-profit organization, has appointed the Olowu of Kuta, HRM Oba Adekunle Makama, Tegbosun 111, as its patron.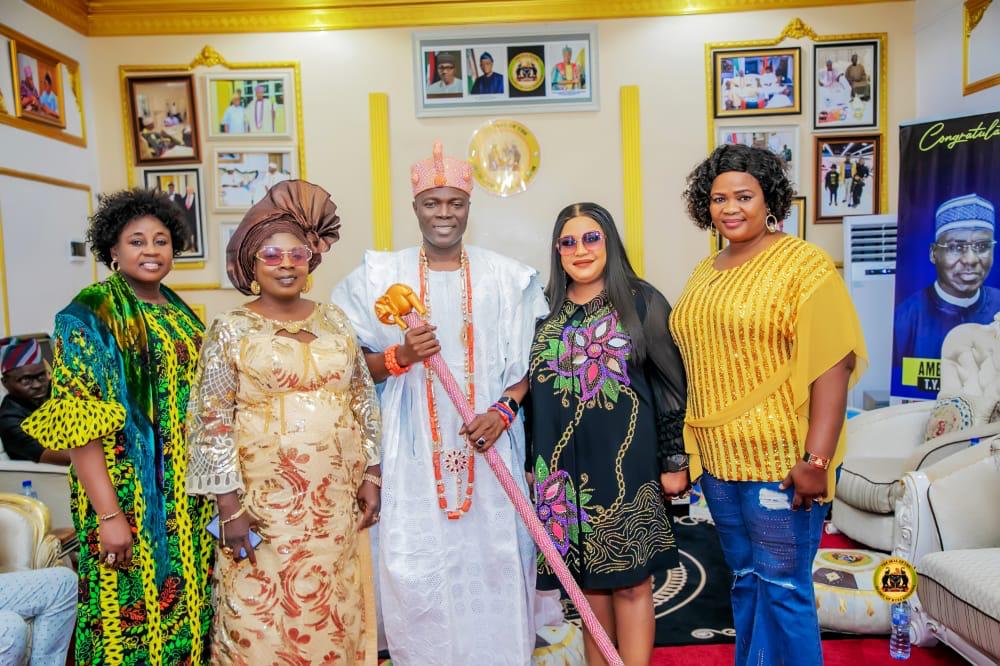 The women's organisation during a courtesy visit to Kuta on Tuesday said the group is working towards empowering the womenfolk in Nigeria.
With the Headquarters at Ibadan, the group said it has done some Empowerment programmes In Saki and other part of Oyo state aimed at improving the wellbeing of the women.
The group was led by its President, Mrs Modina Adesope.
Other members are Mrs Adetola Ayoka, Vice President, Mrs Towobola Duro-Ladipo, Treasurer and Mrs Olayinka Olanrewaju, Public Relations Officer.
With great dedication of pioneer members, MWCI, according to its President has grown and extended to many parts of the world such as Turkey, USA, France, UAE, Malaysia and other Africa countries.
The group said it has impacted the lives of the vulnerable through relevant and sustainable education, entrepreneurship training, mentoring and the required economic and social empowerment to enable them achieve their goals and aspirations.
The Vice President, Mrs Ayoka said MCWI, will create awareness among women regarding sustainable empowerment and also engage in any other work that might be beneficial to the women at the grassroots amongst other laudable projects.
Responding, Oba Makama lauded the women for their selfless service to humanity.
He, however, advised them to stay focus to the core objectives of the group and promised to assist in executing some of the the proposed agricultural projects, especially within his domain.