JANDORFUNKE '23: "We Are Breath Of Fresh Air"—Jandor …As PDP Unveils Nollywood Diva, Funke Akindele As Deputy Governorship Candidate
The Governorship candidate of the People's Democratic Party in Lagos state, Dr. Abdul-Azeez Olajide Adediran popularly known as JANDOR, has described the choice of Nollywood Diva, Funke Akindele as his running mate as the best choice.
Speaking at the unveiling of Mrs Akindele on Tuesday in Ikorodu, JANDOR said; "We are breath of fresh air", referring to the joint ticket with the Nollywood actress cum producer.
JANDOR who spoke eloquently about what Mrs Akindele's joint ticket with him meant, said it would be a dawn of new era based on the antecedent of the Actress in job creation and being an employer of Labour for the past 14 years.
JANDOR said; "We are breath of Fresh Air."My deputy is a brand that will connect to the grassroots and those in the cyber space . Whichever way you want it, she'll give it to you", he added.
Speaking earlier, the state chairman of the PDP, Hon Phillips Aihonji paid tributes to some former leaders of Ikorodu such as Basorun Olorunfunmi, former deputy governor, Chief Abiodun Ogunleye for their roles in the Lagos politics.
Aihonji said the combination of JANDOR and Akindele is for justice and equity in the state, adding that the Badagry and Ikorodu divisions have not been fairly treated in political appointment.
He, however, assured that the Party will ensure that no one or area is left behind in term of development as soon as they are sworn-in in 2023.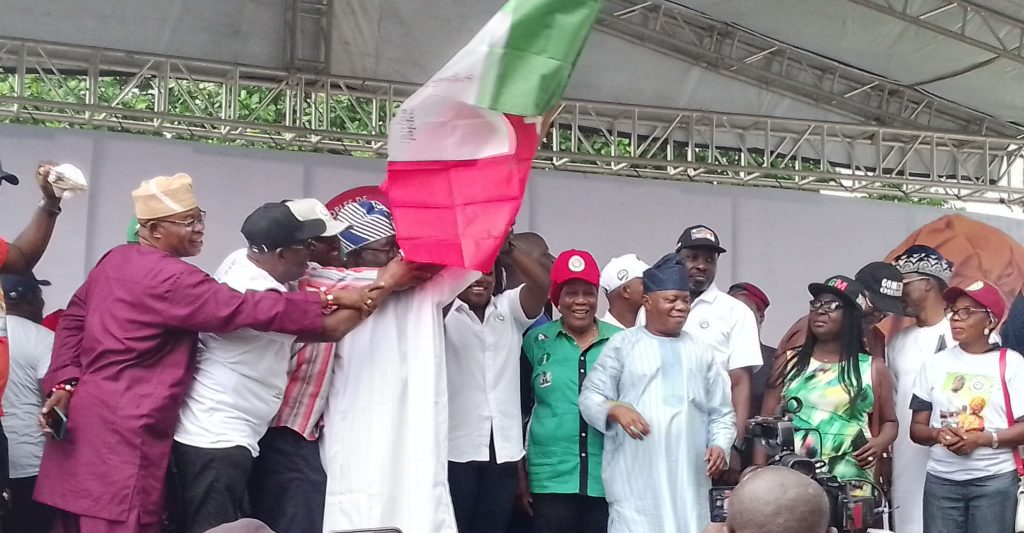 The programme was well attended as party stalwarts, supporters defied the rain to attend the unveiling of the deputy governorship candidate.
Dignitaries at the occasion were former member of the PDP BoT, Alhaja Aduke Maina, Senatorial candidates of the PDP in Lagos West, Central and East, Segun Adewale, Wale Gomez and Nicholas Akobada amongst other prominent leaders.