OSUN NSCDC Collaborates With IBEDC To Forestall Energy Theft, Vandals
The ruinous factors resulting in losses and liquidity challenges that bedevil the power sector are energy theft and vandalism. That era in Osun State has, however ended as it is not going to be business as usual for vandals and their cohorts.
The Commandant, Nigeria Security and Civil Defence Corps (NSCDC), Osun State Command Agboola Sunday stated this at a meeting with officials of Ibadan Electricity Distribution Company Plc (IBEDC), Osun Region convened between the above mentioned agencies with the aim of putting an end to energy theft and vandalism of national infrastructure in the power sector.
While welcoming the Executives of IBEDC to the State Headquarters at Oke D.O, Osogbo, Commandant Agboola declared the Command's readiness to combat the cankerworm of energy theft and vandalism in the State.
Olabisi Atanda, Osun NSCDC Public Relations Officer in a statement issued in Osogbo on Tuesday said the Commandant further reiterated the importance of taking concerted efforts to achieve positive impact in the fight against vandals.
The Commandant used the occasion to warn vandals in the state.
According to the State Commandant: "hard times await those who willfully destroy the country's national assets and infrastructure."
He maintained that the Corps shall go all out to fish vandals out of their hideouts in the state to face the consequences of their action.
In his response, the Osun Regional Head, of Ibadan Electricity Distribution Company, Plc (IBEDC) Engr. Adeniyi Adeleke, solicits the support of the Corps in the fight against vandalism and energy theft in Osun Region. Engr. Adeniyi Adeleke stated that IBEDC, which claims the largest geographical coverage among electricity distributors in the country requires the help of the Corps to protect its electrical installations.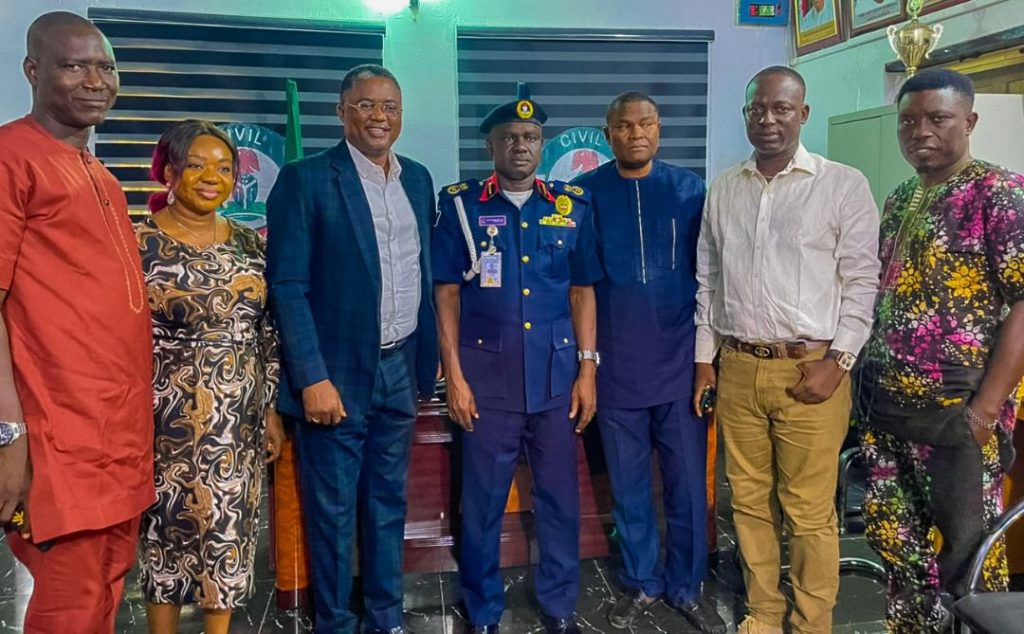 According to him, vandalism, energy theft and related vices are the major setbacks militating against quality services delivery to customers.
Commandant Agboola admonished the indigenes of the state to remain vigilant and report cases of vandalism to the Command or any of the offices of the Corps nearest to them for prompt response.
In conclusion, the Commandant maintained that anyone caught would be made to face the wrath of the law.