How A Gallant IGH Nurse Saved A Dying Man In Lagos Traffic
A newly promoted Chief Nursing Officer and Ward Manager, Prenatal Ward in General Hospital Isolo, Omolara Ojajuni woke up this morning without any premonition of any unusual incident.
Not even the early morning rain and the usual traffic snarl on her route suggested anything unusual either.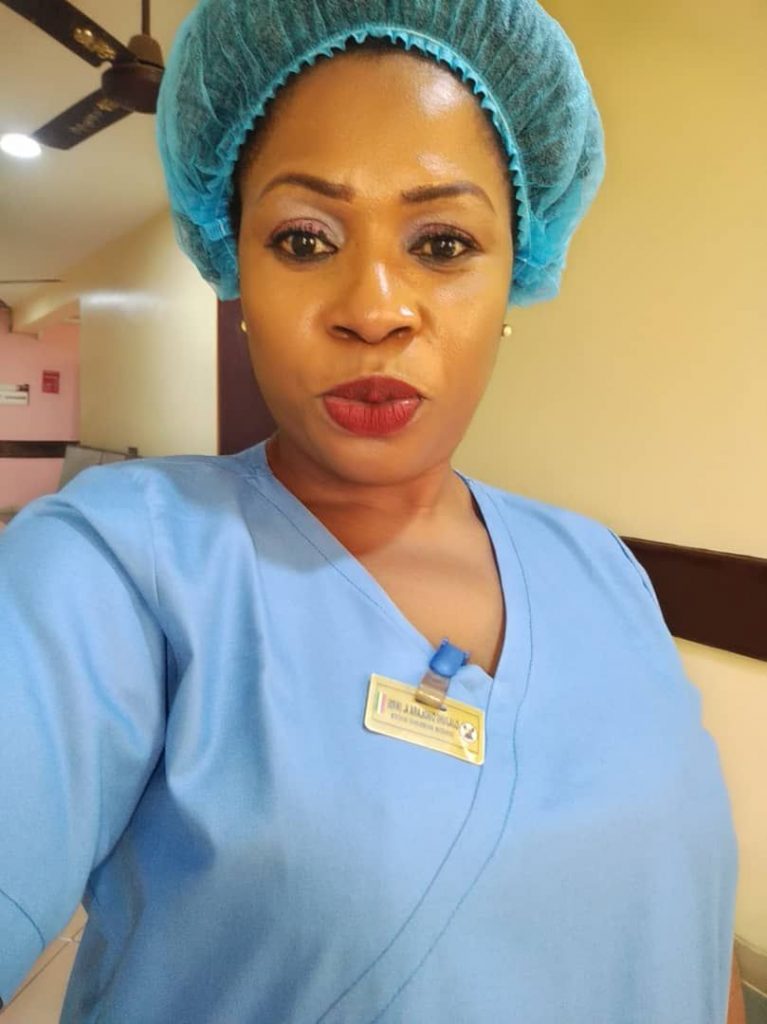 Nurse Ojajuni set out for work but ran into an early morning crowd cursing and shouting, while others were running for their lives.
Apparently, a 30 year-old man, (name withheld) who was a Lawyer, driving a Honda Accord car along Jakande Isolo Road, Oke-Afa had hit a refuse collection truck after he suddenly lost consciousness.
While the passers-by were busy shouting and cursing, the curious, but humane and courageous Ojajuni rushed to the car, opened the door and found the man, the only occupant jerking and convulsing.
The compassionate Ojajuni called the attention of other passers-by who assisted her put the man at the back seat of his car, while Nurse Ojajuni drove the car to the Isolo General Hospital where he was immediately placed on oxygen therapy.
It was discovered that the man's oxygen saturation level ( SPo2) was 61% as against the normal range of 98-99%. After he regained consciousness and was stabilized after about an hour, he was able to unlock his phone with which an Assistant Director of Nursing , Mrs Grace Imoluamen used to call his family members. Speaking after he regained consciousness, the man who said he is an orphan and unmarried disclosed that he perceived smoke while driving and wound up his car window.
According to him, that was all he could remember.
He expressed joy and appreciation to the hospital, the medical team who attended to him and particularly Nurse Omolara Ojajuni, adding that he would have died if not attended to. He has since been discharged.
Also speaking, Nurse Ojajuni said, "I felt fulfilled being a nurse."
Mrs. Patricia MordiPublic Affairs Officer
Isolo General Hospital