Healing Streams: Christ Embassy Prays For Nigeria's Healing
By BENJAMIN OMOIKE
Pastor Deola Philips of Christ Embassy Church, Lekki, Lagos, has advocated concerted prayers for thorough healing of Nigeria.
The woman of God made the call on Sunday in Lekki, during the church service, heralding the 7th edition of the Healing Streams Live Healing Service with Pastor Chris Oyakhilome.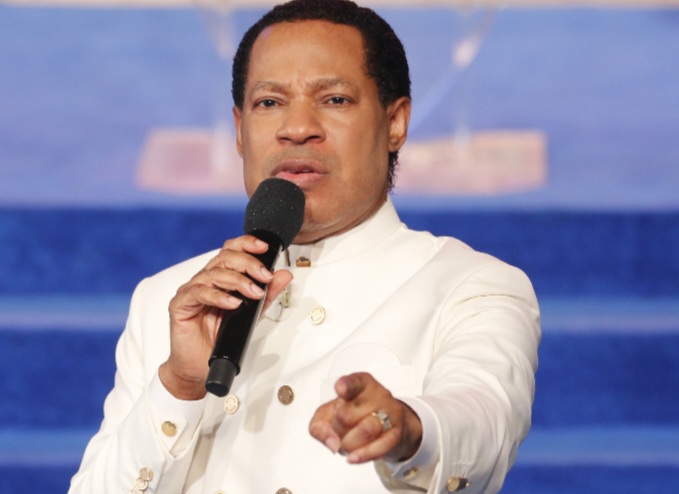 She stressed the need to pray fervently for the healing of the land, in order to overcome it's myriads of security and economic challenges.
The pastor expressed optimism that Nigeria would experience prosperity and divine healing which would lead to restoration of her lost glory.
She urged all to come out en-masse during the Gubernatorial and House of Assembly elections on Saturday, March 18, to exercise their franchise for good governance; while calling on those at the helm of affairs to prioritise the welfare of the masses.
Pastor Phillips appealed to the Central Bank of Nigeria, CBN, to ensure free flow of cash and circulation among the people, so as to alleviate the current hardship being experienced by Nigerians, due to cash scarcity.
According to her, the 7th edition of the "Healing Streams Live Healing Service with Pastor Chris Oyakhilome" will feature prayers for healing of the nation.
Quoting from the Book of Jeremiah 33:6, Pastor Phillips expressed hope that God's promises of restoration would be actualised in the country. She also said that the Healing Streams Live Healing Service, slated for Friday, March 17, to Sunday, March 19, would minister healing to many sick people around the world.
She encouraged everyone to register, prayerfully prepare and be a part of the programme with full expectation for the miraculous.
She said that the programme, which had recorded several testimonies from past editions held, was another opportunity to pray for nations across the world and witness God's outstretched hand to those in dire need of healing in their bodies.
Pastor Phillips said that the Man of God, Pastor Benny Hinn had also prophesied in one of the programmes held by Christ Embassy, that this edition would come with an avalanche of miracles like never before.