Paris Club Refunds: NGO Petitions Malami Over Lawyer Defrauding FG
THE last has not been heard of the controversies surrounding the Paris Club refunds as a Non-governmental Organization, Center For Public Accountability, CPA, has petitioned the Attorney-General of the Federation, Abubakar Malami, to apply the authority of his office to vacate a Court judgment that compelled the Federal Government to pay one Ted Edwards a whopping sum of about Two Hundred Billion Naira in what CPA alleged to be "a fraudulently obtained judgment to defraud the Federal government".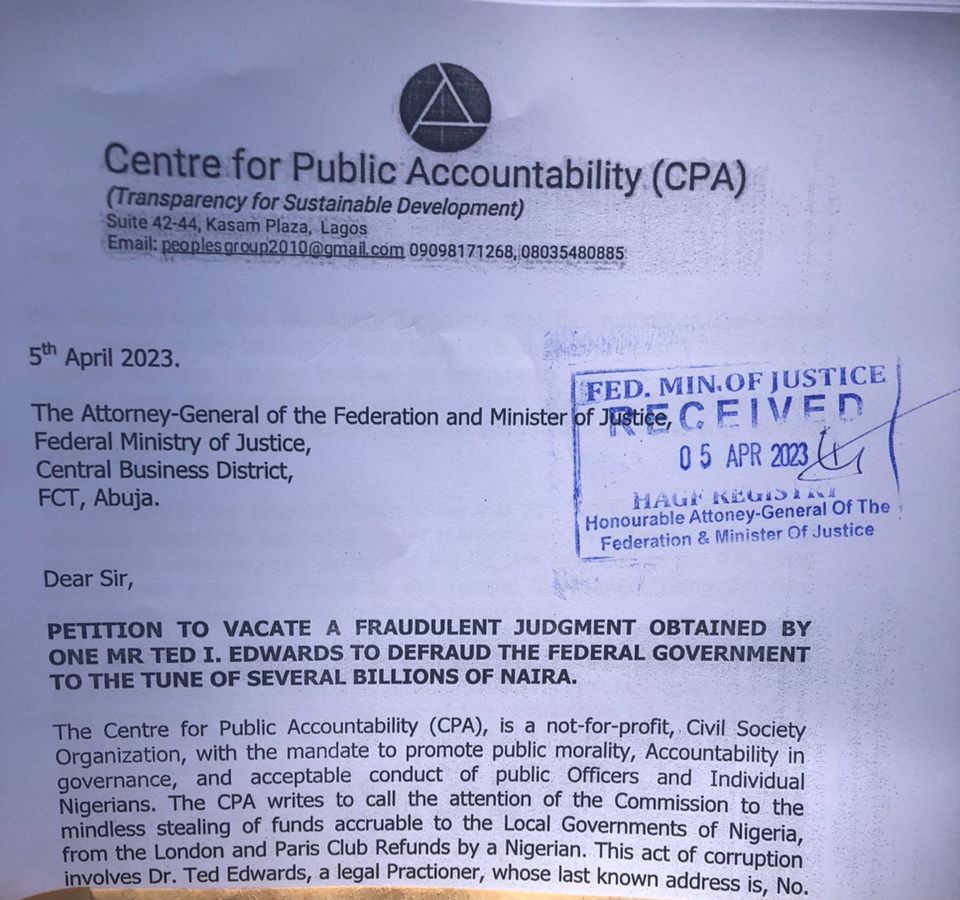 In the said petition, the NGO expressed its frustration with the Economic and Financial Crimes Commission, EFCC, for its refusal to arrest and prosecute the suspect in the alleged huge fraud after EFCC by its own admission after thorough investigation confirmed that Mr Ted Edwards actually obtained the judgment by fraudulent means of misleading the Court.
The NGO frowns at the alleged daylight robbery of the country's treasury by those who know how to manipulate the judicial processes in the country. CPA insists only consultants with legitimate claims, especially Linas International, be paid by the Federal Government.