Nigerian Lawyers Insist On Decriminalising Petty Offences
Lawyers in Nigeria have called on government to decriminalise Petty Offences in the country to ensure more equitable and positive social and economic outcomes among the citizens.
This demand becomes neccessary against the backdrop of increasing cases of negative human rights abuses in the country, hinged upon petty offences.
The lawyers made this demand at a meeting facilitated by Lawyers Alert, with the support of the Open Society of West Africa OSIWA (now Open Society Foundation), held in Abuja.
At the meeting, the lawyers deliberated on the negative impact of petty offences and efforts towards decriminalisation of Petty offences in the country, particularly in Benue, Bauchi, Kano and Abuja.
The President of Lawyers Alert, Barrister Rommy Mom harped on the gains of decriminalising petty offences and cautioned against the negative implications of failure to decriminalise petty offences.
Mom said his organisation has been providing awareness and sensitisation on what petty crimes entail and the need to decriminalise them.
He said "Petty offences are minor offences that may include loitering, begging, being a vagrant, failing to pay a debt, being an idle or disorderly person, hawking and vending, being a common nuisance, being a rogue and vagabond, disobedience to parents, urinating in public, hawking and vending washing clothes in public".
The participants at the meeting said petty offences in most cases are victimless offences that do not require any form of incarceration or custodial sentencing.
Mom added that Lawyers Alert and its partners in states are also offering free legal assistance and representation to petty offenders.
"Lawyers Alert is currently working with its partners in Bauchi, and Benue states on passage of bills in the State House of Assembly to decriminalise some petty offences in the states", he said.
Noting the negative impact and human rights abuses associated with petty offences in Nigeria, lawyers in attendance at that meeting undertook to continue advancing efforts to decriminalise petty offences and agreed to continue providing legal services to petty offenders and institute Strategic Impact Litigations.
Meanwhile, Lawyers Alert, through its partner in Kano, Mrs Oluwakemi Nurudeen Shehu recently paid an advocacy visit to the Hisbah Board in Kano as part of moves to advocate for the decriminalisation of petty offences in the state.
At the meeting in Kamo, Lawyers Alert noted that the current system of punishing petty offences in the state leads to the criminalisation of poverty and amounts to human rights violations associated with petty offences, which needs to be addressed without further delay.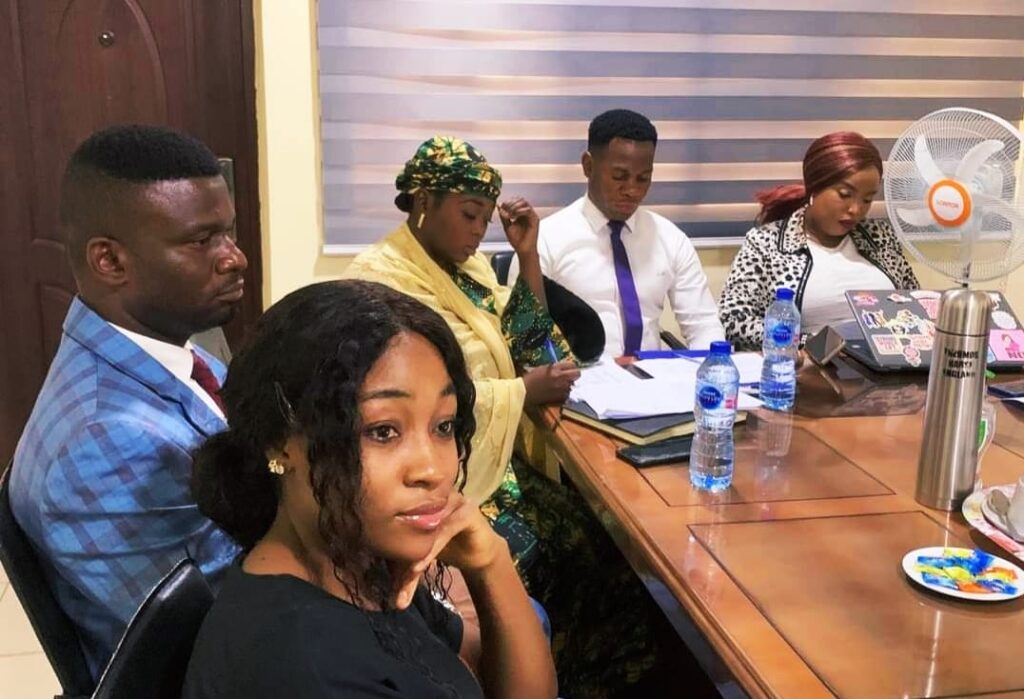 Recall that The African Court on Human and Peoples' Rights, on 4 December 2020, delivered a historic Advisory Opinion against vagrancy laws (laws which criminalise the status of individuals as being poor, homeless etc., as opposed to specific wrongful acts) and resultantly decriminalised these offences.
Armed with this advisory opinion, Lawyers Alert have been engaging with Magistrates towards decriminalising petty offences through the courts and some Lower Court Judges are now opting for non-custodial and community services punishment for petty offences cases they adjudicate upon.