Photos:Buhari's Last Visit To Lesser Hajj In Saudi Arabia As President
The President, Major General Muhammadu Buhari (retd.), on Wednesday, observed lesser Hajj at the Masjid al-Haram in Makkah, the Kingdom of Saudi Arabia.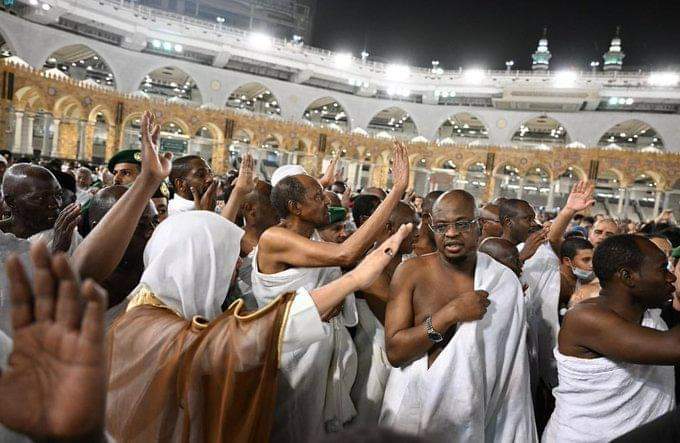 Buhari had earlier on Tuesday arrived in Madinah, Saudi Arabia, to begin an eight-day official visit.
The President's spokesman, Malam Garba Shehu, revealed in a statement on Monday that this year's official visit from April 11 to 19 would be Buhari's final trip to the Kingdom as president.
The statement read, "Buhari will travel to Saudi Arabia on an official visit from Tuesday, April 11 to 19 on his last trip to the Kingdom as President, during which he will perform Umrah, the lesser pilgrimage."
Credit: Twitter | BashirAhmaad