In Kenya, Ruto Lauds Ooni's Pan-African Initiatives
The Ooni of Ife and Arole Oduduwa, Ooni Adeyeye Enitan Ogunwusi, CFR, Ojaja II, has been commended by President Williams Ruto of Republic of Kenya for his Agenda for Peace, Unity and Progress of the African people which he has continued to take around the world, describing him as a unique Pan-African king.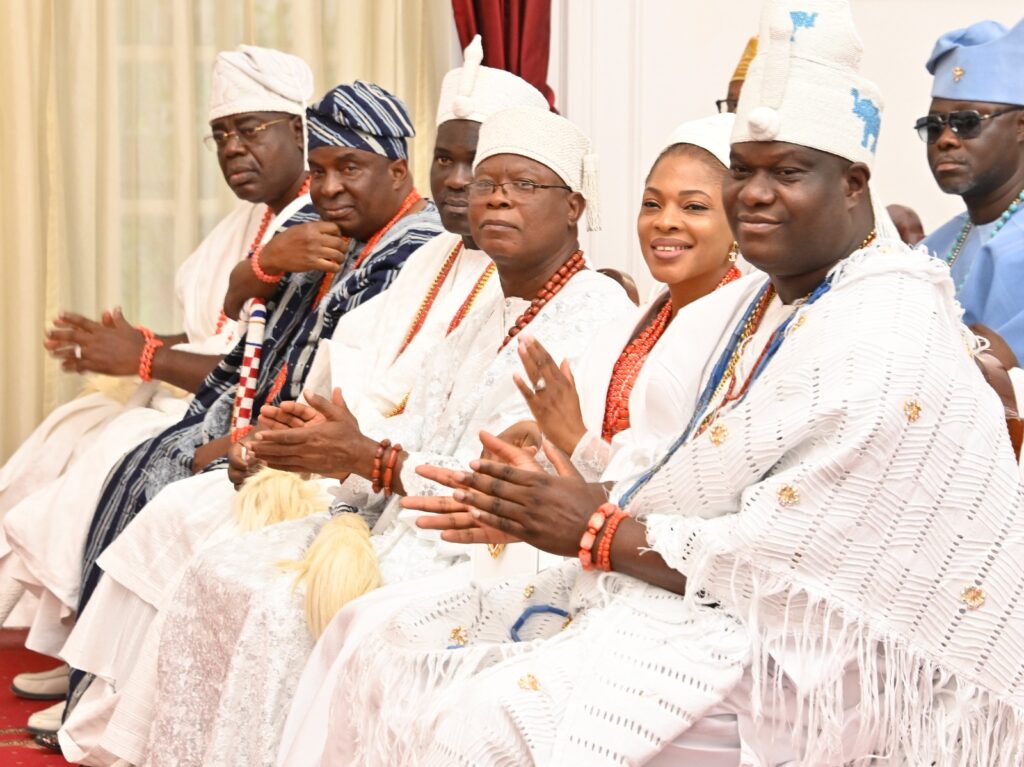 Ooni's spokesman, Moses Olafare in a statement issued on Friday said Ruto expressed this recently at the State House in Nairobi, Kenya while playing host to The dynamic African monarch known for consistently championing the course of unification of the African people globally for peace and economic advancement, who had in company of Governor of Machakos County in Kenya, Her Excellency Wavinya Ndeti, the king's queen; Olori Temitope Enitan Ogunwusi, his brother Prince Adegboyega Ogunwusi, the Sooko Laekun of Ife, notable Yoruba traditional rulers, captains of industries and a retinue of aides visited the Kenyan president to discuss his Global Peace Agenda and his Pan-African Business Initiatives.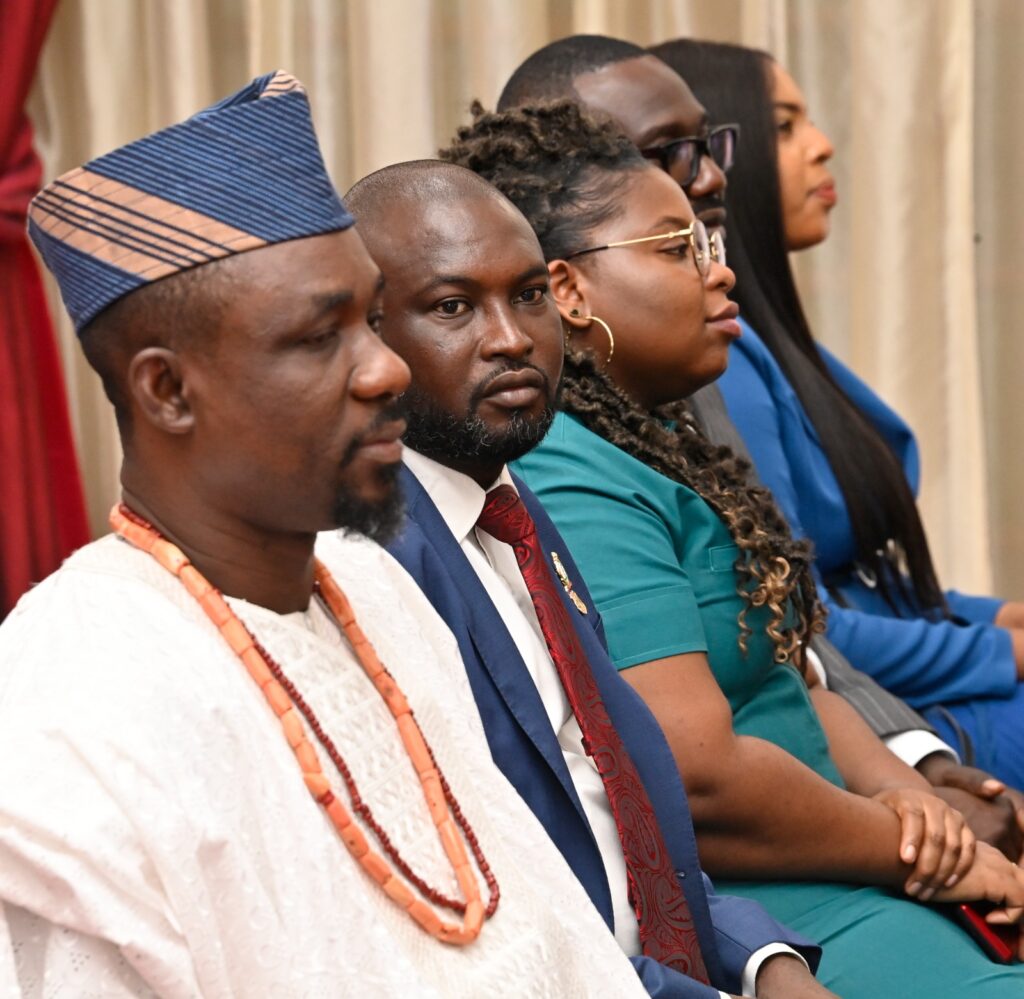 "Your Majesty, I sincerely welcome you and your team on behalf of government and good people of Kenya. We have been told of how you have consistently used your throne to work for peace and prosperity of our continent and the world at large, you are indeed a very unique Pan-African king of our time. This is what kings should be doing.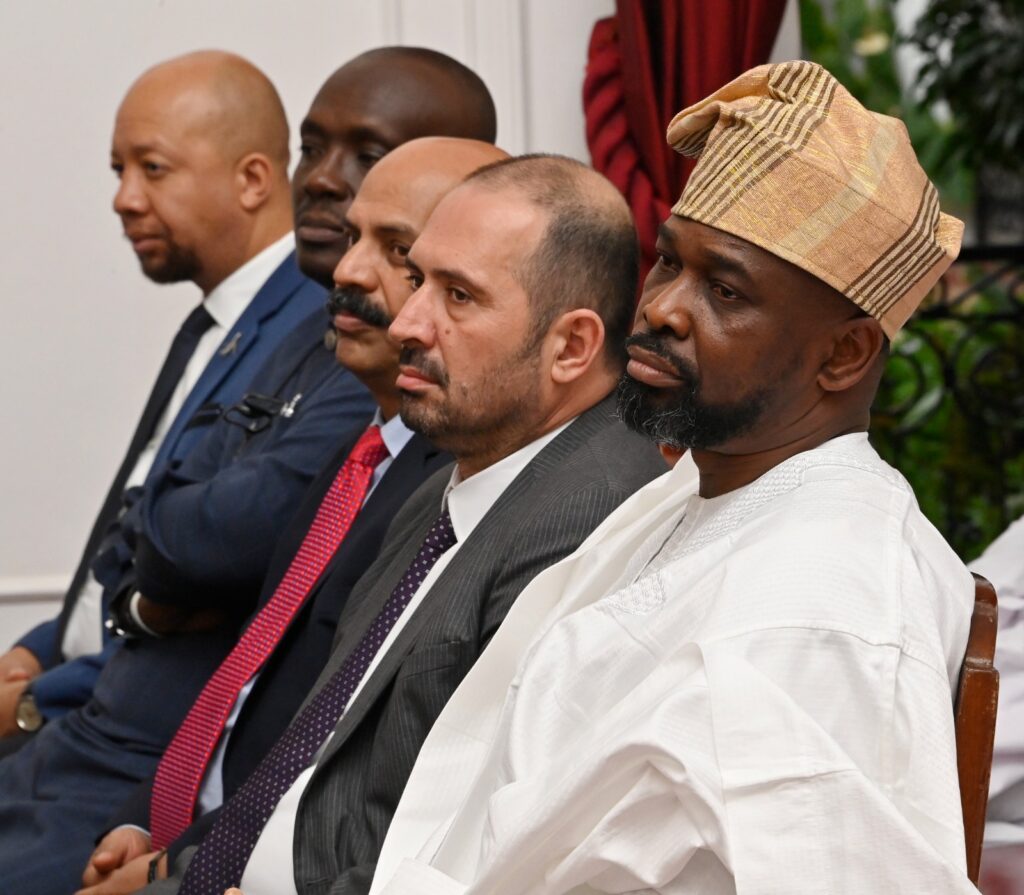 "I am particularly impressed by the quality of your entourage here today, a team of investors and business magnates who are here in Kenya to contribute to the economic prosperity of our country and the entire East Africa Sub region. Thank you very much.
"Kenyans and Nigerians are partners in progress for the development of Africa. The two countries have enjoyed good diplomatic ties together and this your visit and your investment mission in Kenya will surely further strengthen the existing cordiality between our two countries.
"Kenya is opening for big enterprises, come and set up businesses here and I can assure you and members of your Ojaja Pan-African Business Initiatives some of whom are already operating in some East African countries of the unflinching support of my government."President Ruto said.
Ooni Ogunwusi had earlier thanked President Ruto for his warm reception accorded him, his queen, fellow kings and other members of his very large entourage, describing him as a Pan-African president and exemplary leader the African people can trust.
Ooni, the Co-chairman, National Council of Traditional Rulers of Nigeria (NCTRN) who recently launched his Ojaja Pan-African Business Initiatives told president Ruto how he decided to take the investment initiative to Kenya for its the African Economy, it's rapid growth of business and investment, and it's recent government policies that have allowed companies to flourish.
The king who described Kenya as a leading stable democracy in Africa expressed his confidence in the president's capacity to deliver monumental dividends of democracy to the people of Kenya.
He took his time to present different business plans he and his team have for the East Africa starting from Kenya.
He also invited the investors and professionals on his entourage to present their respective businesses to the president one after the other.
"Your Excellency, I feel so great being received by you today. Few days ago, I was in the South America country of Brazil hosted by President Luiz Inacio Lula Da Silva to join him unveiling the Annual African Traditional Day(ISESE DAY), he was so happy seeing me and didn't want to me go, but begged him to allow me leave Brazil as scheduled because president and good people of Kenya were already expecting me. I had to fly almost 36 hours to get here from Brazil. This is my Pan-African spirit.
"Mr President, I present to you, these powerful investors as members of my entourage. These are technocrats and captains of industries with over 10 billion dollars investment portfolios operating across the world. While some flew with me from Nigeria, some flew from different countries to join me here in Kenya. Apart from my agenda of Peace and Unification of the African people which I have come to share with you today, kindly relax and listen to presentation from these professionals who are here for very huge investment plans." The Ooni said.
Some of the investors and business groups that made presentations to President Ruto are (1) OjajaMore, a subsidiary of Ojaja Pan-African Limited, an African retail store in the food chain sector. (2) Yapi Merkezi Group, a company that has handled heavy construction and railway projects in Turkey, UAE, Saudi Arabia, Sudan, Morocco, Tanzania and Ethiopia. (3) JINDAL Steel & Power Group, an industrial powerhouse with global dominance in steel, power, mining and infrastructure operating in Oman, Mozambique, South Africa & Australia. (4) Osarumen Okojie of The PETROK Group, an Oil & Gas Service Limited and a multi-sector project support services company operating across Africa with offices in Nigeria, Mozambique and Uganda.(5) Bar. Soji Awogbade of AELEX Group, an internationally recognised Investment law practitioners covering FDI and cross-border trade and investment (6) Paddy Stephen Albie of SIMANG Aviation Pty Ltd is a subsidiary of Paddy Group that handles aircraft sales, management, charter and airport development with clients across the globe (7) Lai Labode and Taiwo Olasore of CASHTOKEN Rewards Africa, the Africa's first universal cash reward as-a- service company. (8) Dr Femi Bakre of PARALEX Bank, a financial institution that provides finance, banking and financial services targeting to operate across Africa. (9) Adeyinka Adesope of Palton Morgan Holdings, a company known for developing strategic value propositions in Real Estate across Africa.
The Kenyan president who during the meeting requested to become a member of the House of Oduduwa was give gifts of artifacts and bronze cast from the visiting Head of the Oduduwa race worldwide who also with decorated him as'Proudly Omo Oduduwa".
The two great African leaders went into the inner chamber for a closed door meeting, the outcome of which was not made public.
Barely 2 days after his departure from Brazil where he had spent 5 days to attend series of events including the maiden edition of the Annual African Traditional Religion ISESE DAY organized by President LULA, Ooni Ogunwusi was on Friday received at Jomo Kenyatta International Airport in Nairobi Kenya by Governor Wavinya Ndeti of Machakos in company of her Deputy Kenya and top cabinet members, his queen, Olori Temitope Adesegun Ogunwusi, officials of Nigeria's Embassy in Kenya and members of Nigeria Community in Kenya who had waited all-night dancing and singing to give a rousing welcome to the Spiritual Leader of the Oduduwa race worldwide.
Notable Yoruba traditional rulers on the Ooni's entourage include HRM Olugbon of Orile-Igbon, Oba Olusola Also, Alara of Ilara, Oba Olufolarin Ogunsanwo, Ajero of Ijero Ekiti, Oba Adebayo Joseph Adewole, Alapomu of Apomu Kingdom, Oba Afolabi Kayode Adenekan.