"Who Has Bewitched Labour Party?" By Oswald Olatunbosun
I have pondered on the ongoing crisis in the Labour Party, which I considered as our inability to manage success.
From a party that was tagged "structureless" because the other major political parties do not understand how we mobilise and get the people of the country to sign on to our mantra of building a new Nigeria.
Now, that we ought to be consolidating on our humongous success achieved in the last election, we are busy fighting ourselves.
Who bewitched the Labour Party?
How do we then welcome million of nigerians that were impressed about our success and want to be part of it?
Are we saying our success in the last election was a fluke or mere coincidence?
It will be unfortunate if we allow our selfish interest to Jeopardise the confidence our people reposed in us. The latest back and forth amongst our members leave much to be desired.
Our eyes should be on the goal that we have set for ourselves to wrestle Nigeria from those who have impoverished it. Like the popular dictum, a house divided against itself cannot stand.
I want to implore our members from both sides of the divides that all eyes are on Labour Party to bring about the desired change. This was demonstrated in the last election by the huge support we received across the country without throwing money around.
I also want to admonish our members that millions of Nigerians have seen through that we are sincere. And the only way we can prove this is to stop the brickbats and focus on our objectives.
I think we should remember that some lives were lost and property destroyed during this struggle.
We shouldn't allow their supreme sacrifice to be in vain. It is evil to allow this kind of distraction at this stage of our evolution as a force in the political space of this nation.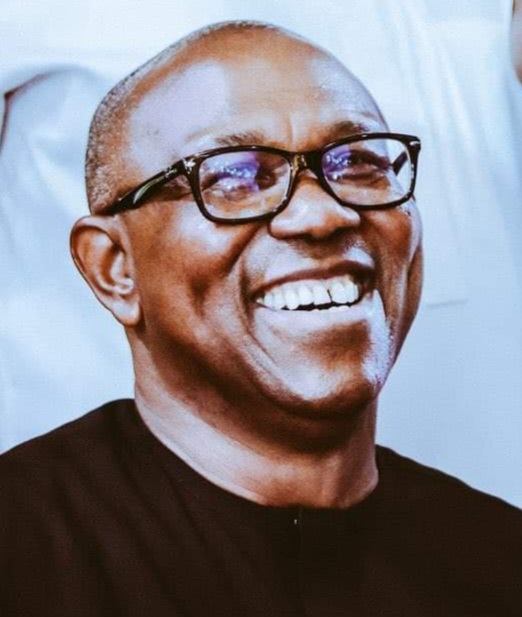 I also want to implore our presidential candidate, Mr Peter Gregory Obi to step into this matter and resolve it without any further delay. This is a litmus test for him as the leader of the party.
Let me end this treatise with the second stanza of our national Anthem which speak to us collectively: " O God of creation, direct our noble cause, guide our leaders right and help our youths the truth to know……
I remain yours sincerely, Dr. Oswald Olatubosun, Deputy Chairman, Labour Party, Lagos State chapter.