Tragedy Averted As Max Air Crash Land In Abuja
A Max Air aircraft that flew from Yola, Adamawa state to Abuja on Sunday had an emergency landing at the Nnamdi Azikiwe International Airport, Abuja.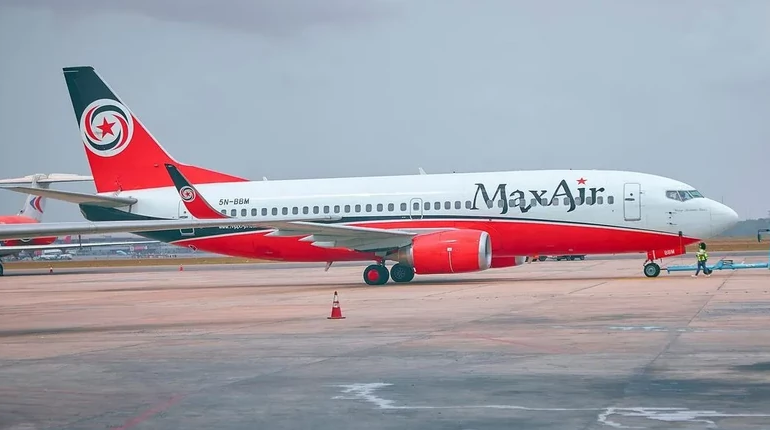 Though  this development  freaked everyone  on board  out, the plane however landed safely.
The  pilot, we learned , had been aware of issues with the tires   and had sent a signal to the Abuja airport where emergency officials were swiftly mobilized to the runway before the plane touched down  to ensure it lands safely.
Though  the tyre blow -out resulted  in flames as the aircraft touches down, the Aerodrome Rescue and Fire-fighting Service (ARFFS)  officials were already on the ground to put  out  the fire and  ensure that the passengers were disembarked safely.