Photos: LP Supporters Attack Lamidi Apapa In Court
Lamidi Apapa, factional chairman of the Labour Party (LP), was taken into protective custody on Wednesday after he was mobbed by party supporters in court.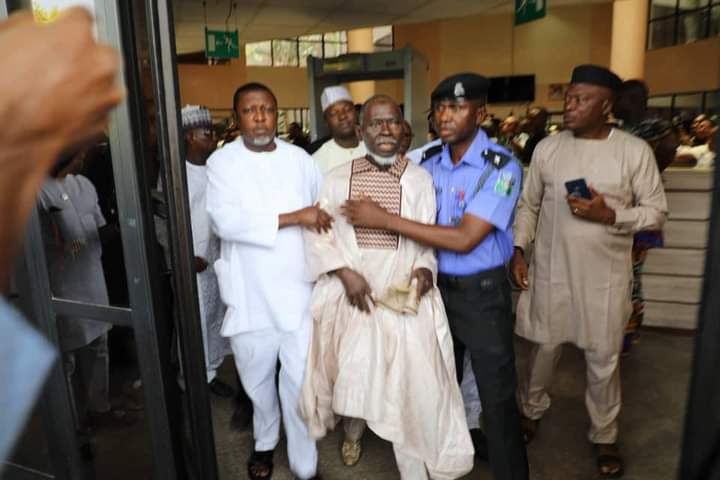 Chants of "ole", which translates as "thief" in Yoruba, rend the air as Apapa was dragged and pushed out of the court.
At some point, someone in the crowd removed his cap and fled.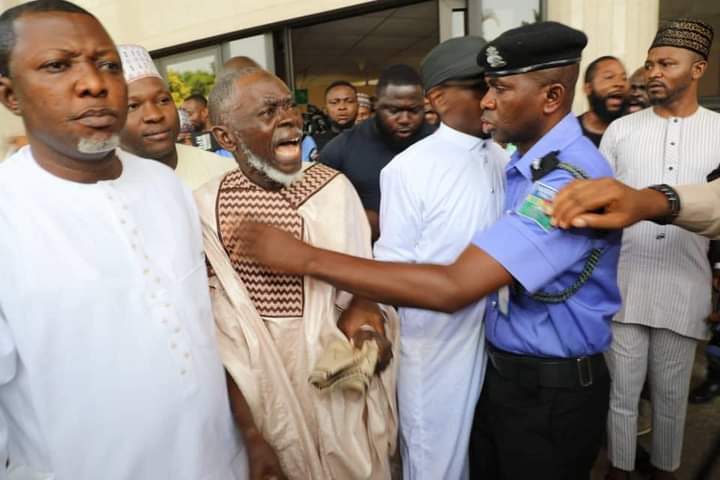 Shielded by police officers, Apapa struggled to get to his car but the crowd kept trailing him.
Police officers within the premises eventually had to take him away for his safety.
Source:TheCable