Ekiti, UN-Habitat Sign MoU On Urban Development Plans, Others
The Government of Ekiti State has signed a Memorandum of Understanding (MoU) with the UN Human Settlement Programme (UN-Habitat) in Nairobi, Kenya.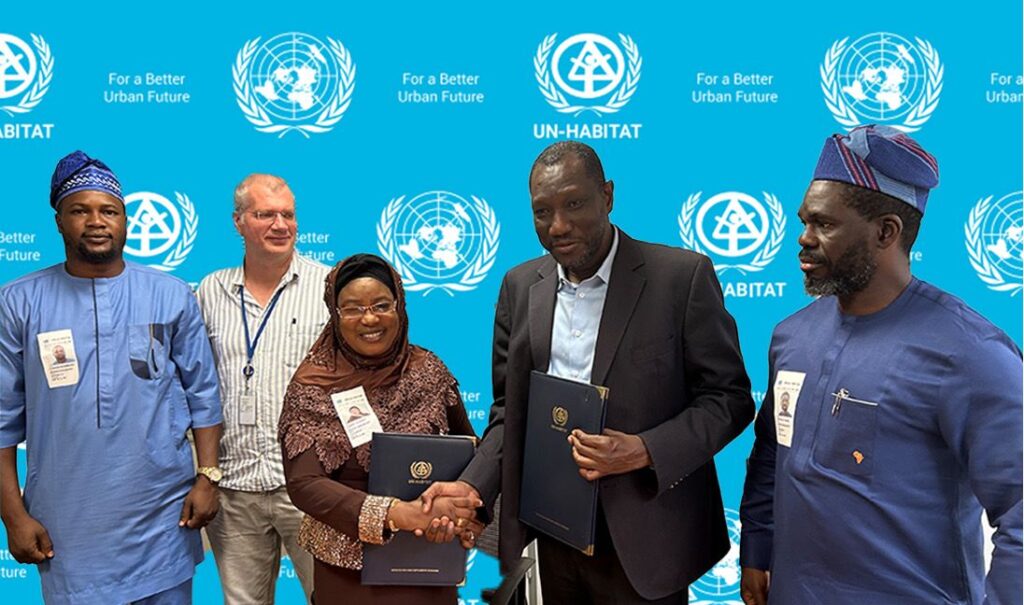 Ekiti State was represented by the Secretary to the State Government, Dr. Habibat Adubiaro, Honourable Commissioner for Finance and Economic Development, Mr. Akin Oyebode and Director-General, Ekiti State Development and Investment Promotion Agency (EKDIPA), Mr. Ayo Aribidara.
The Secretary to the Ekiti State Government, Dr. Habibat Adubiaro signed the document on behalf of Ekiti State and it was counter-signed by Mr Sylla Oumar, the Director of the UN-Habitat African Regional Office.
The main objective of the MoU is to foster collaboration in the implementation of activities geared towards regional spatial planning, preparation of urban development plans and urban renewal for Ekiti State.
It is expected that this significant collaboration will strengthen institutional capacities of key actors in local participatory physical planning to manage urban development and also enhance access to serviced land to facilitate sustainable development in the State.
The Biodun Oyebanji administration is committed to the socio- economic development of the state and will continue to partner with relevant institutions, development agencies and private entities in the quest to advance the state economy, create more opportunities for the citizens in line with its shared prosperity agenda.
Yinka Oyebode Special Adviser ( Media) to the Governor 13-06- 2023