N9 Trillion Asset: Explain How You Acquired Your Multibillion Assets, CSOs Task Zamfara Gov …..Urge CCB To Disclose, Verify Lawal's Claims
A Coalition of Civil Society Organizations for Good Governance, on Tuesday, asked the Code of Conduct Bureau, CCB, to disclose and verify the assets declared by Governor Dauda Lawal of Zamfara State saying it will prevent preemptive looting by public officials.
The CSOs also vowed to approach the court to compel the CCB to publicly disclose the assets of the governor and that of other public officials.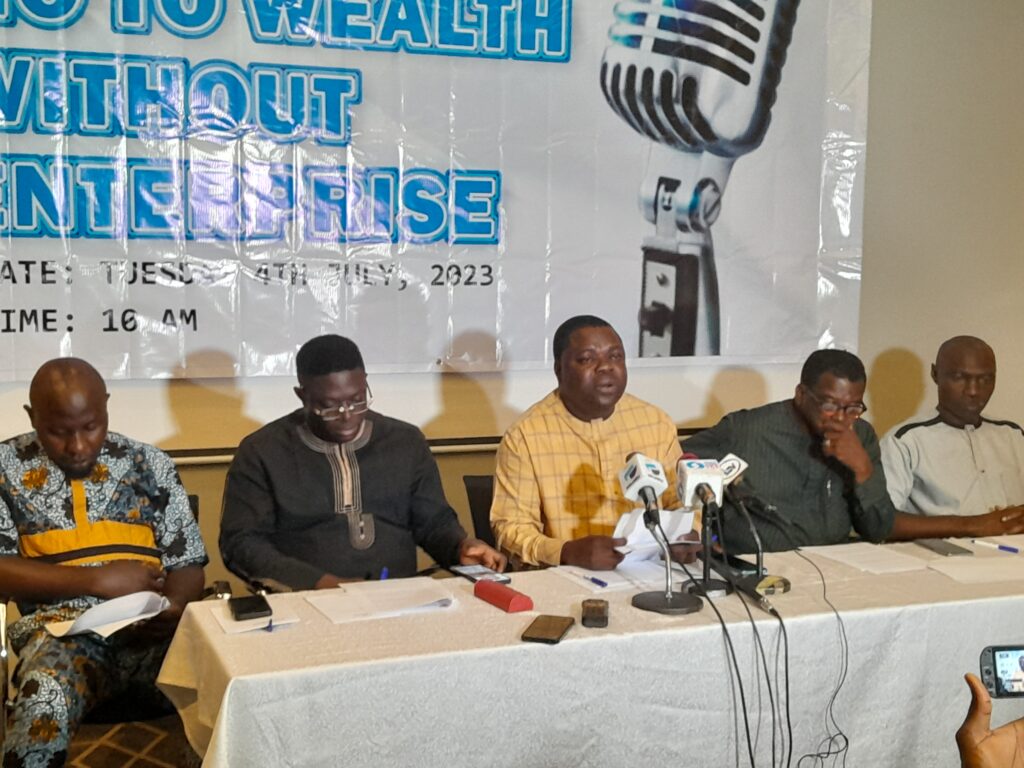 Governor Lawal had declared that he's worth $5 billion and N1bn in nine banks.But the governor denied a report that claims he declared 9 trillion naira in cash, investment and property assets.
Addressing newsmen in Lagos, Mr Femi Lawson, who spoke on behalf of the coalition, expressed worry over what it described as the humongous asset declared by the Zamfara State governor.
Lawson said: "We have had bogus asset declarations by some of our governors, ostensibly to cover for the graft that will follow their activities as the state helmsman.
"We are zeroed in on Zamfara for obvious reasons. Why Zamafara? This is because despite the availability of gold and other mineral resources, in large quantities, the people of Zamfara have not been able to benefit substantially from this God-given resources. The security issues and underdevelopment have put the state in a state of comatose. Why is it that terrorism has remained unabated in Zamfara?
"Who are the beneficiaries of this mindless bloodletting? These posers we need to interrogate further.Now enter Governor Dauda Lawal. It's an open secret that when Governor Lawal was sworn in, the news was everywhere that he's worth $5bn and N1bn in nine banks. $5bn?"
"This emboldens the conviction in us that the news that he, Gov. Dauda Lawal, declared assets worth N9trn is true which he only denied when the uproar and public scrutiny was huge and resounding.
"The African richest man, Alhaji Aliko Dangote, is worth $15bn with his assets, and Lawal is worth $5bn without any known companies or major breakthroughs in new invention or technology. How did he make his money? From the information we gathered, Governor Lawal had declared such humongous amount to the Code of conduct Bureau as part of the enabling laws to take over as state governor.
"Now, our challenge now is that it is incumbent on Governor Lawal to lead by example. What we are now asking, is for Governor Lawal to tell the world how he made his money and details of his asset declaration, before the Code of Conduct Bureau. We don't want to hear the usual refrain after his exit when he's been called to account that he didn't enter a government a pauper. The era of humongous wealth without enterprise is gone forever. We want to know how he made his trillions so that other governors who are super rich will also follow suit.
"We are doing this because Nigeria is now in a precarious situation more than ever. The debt issues and economic crises we are in now require that we do our best. We want to appreciate our media friends in this campaign for doing a yeoman job. We want you to do more because we owe it as a collective duty to the incoming generation that in view of economic crisis that our leaders had plunged us in due to their indiscretion, it will not be business as usual anymore.
"You also know how difficult it is to obtain information despite the passage of FIA. Most of the time, we had to depend on inside sources to get information. It is an open secret that politicians over time have monetized the political system and unless we do a proper check, we may wake up one day to see Kidnappers, Bandits, Yahoo Yahoo Boys and Boko Haram leaders occupying our government houses, since it's all about money and nothing else."
While he urged the international community to beam its searchlight on Governor Lawal to know how the houses declared in France, USA, and UK were acquired, Lawson said: "The Western world should help in tackling money laundering and other associated vices because most of these monies ended up being used to finance terrorism.
"We will also like to call on Code of Conduct Bureau and relevant agencies of government to look into this claims and make its findings public for Nigerians to truly know the characters in our governance space."
"On our part, it's a collective fight; so, when we see something, let's say something, so that collectively, we can rid Nigeria of pilferers whose ball pen has robbed the kids of the nation of its fair share of the national cake. We thank you for your attention", he said.
Also speaking, another member of the coalition, Mr Ayodeji Ologun tasked the CCB to verify claims made by government officials to prevent preemptive looting.
He said: "Most of the times, the Code of Conduct Bureau fails to verify claims in the forms filled by public officials and this leads to preemptive looting. It is important that the CCB verifies the claims made by public officials.