FG Takes Waste To Wealth Programme To Grassroots
By Bukar Bolori
The federal government has taken it's waste to wealth programme to the grassroots, promising to segregate waste to wealth in Kuchingoro community, a suburb in Abuja.
Speaking during this year's National Environmental Sanitation Day commemorated on Saturday at Kuchingoro, the Director, Pollution Control and Environmental Health, Mr Usman Abdullahi, who represented the Permanent Secretary in the Ministry of Environment, Mallam Ibrahim Yusufu said the ministry would enlighten the community on waste segregation.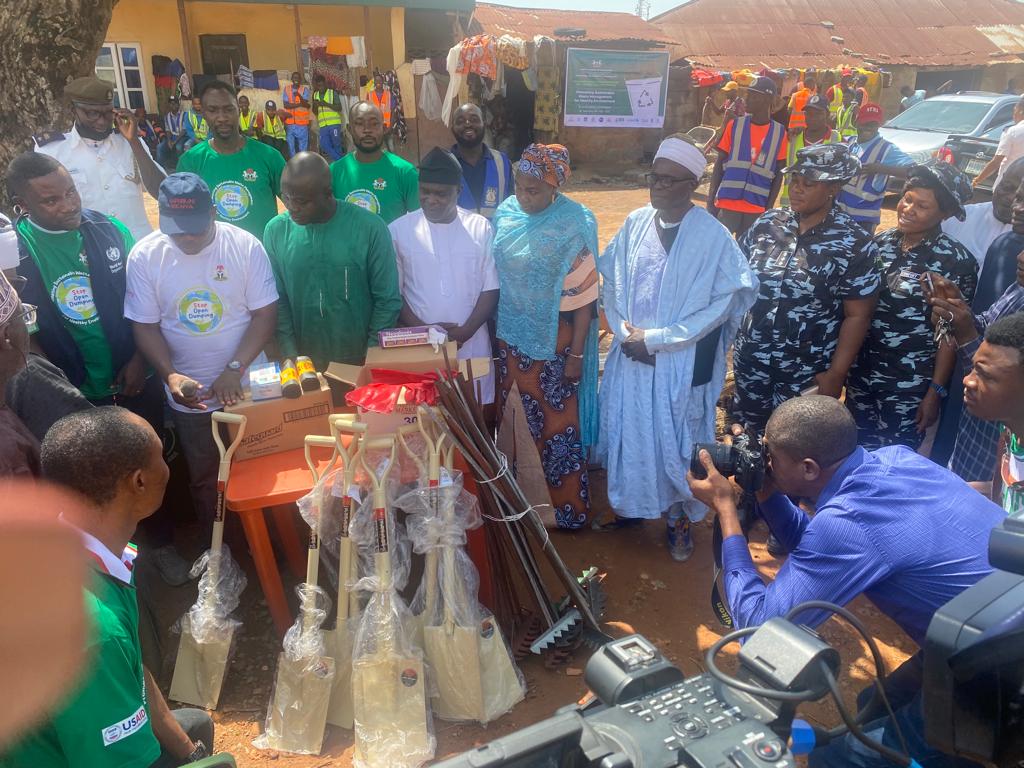 He said: "You can convert that waste to wealth where you separate your plastics and biodegradables.
"These biodegradables can be converted to compost and these plastics can also be converted for use."
Responding, Umar Dogo the District Head of Kuchingoro community commended the different stakeholders on environmental sanitation that graced the event in the community.
He assured that everyone in the community would support the initiative, while thanking the stakeholders for the supply of tools to carry out the environmental sanitation exercise in the area.
The Country Director of Breakthrough Action Nigeria, Mr Ian Tweedie, a Non Governmental Organisation (NGO) said that Kuchingoro community stands out in the area of environmental sanitation.
Tweedie who was represented by Mrs Olayinka Umar-Faruk, a deputy project director in the NGO assured the community continued support.
He said: "Our support is in the area of social and behavioural change, for any disease to transmit our hands play major roles, so we can all do better by starting with a personal hygiene.
"We have a lot of waste management programmes, we can convert waste to wealth, we can also support our community better in ensuring that waste is properly managed."
Tweedie further urged them to have a good toilet facility within the community.
The country director expressed optimism that there would be more collaboration on community sanitation and overall improved health in the community.
He commended the community for partnering with stakeholders on environmental sanitation in the area.
Hon. Bako Kaindu, who represented the Abuja Municipal Area Council (AMAC), said that Kuchingoro community is usually organised when it comes to the issue of environmental sanitation.
He urged the community to have a data base of people living within it, even as he advised stakeholders to take the sensitisation on sanitation to other communities.
He promised to support them to realise a sanitised environment and how to manage their waste.
He noted that poor waste management has caused a lot of problem in this country thereby urging them to manage their wastes properly.
Highlights of the occasion include distribution by stakeholders in the environmental sector of sanitation tools to the community for cleanup programme.Items distributed include ; cartons of soaps, rakes, shovels, dustbin bags, nose masks, hand gloves and brooms.