Guber Poll: Ex-MILAD Olubolade Advises Bayelsans On Choice Of Candidate, Urges Them To 'Sustain Current Atmosphere Of Peace'
A former Military Administrator of Bayelsa State, Navy Captain Caleb Omoniyi Olubolade (rtd), has urged Bayelsans to be wise in their choice of who becomes governor of the state among candidates for the forthcoming November 11 election.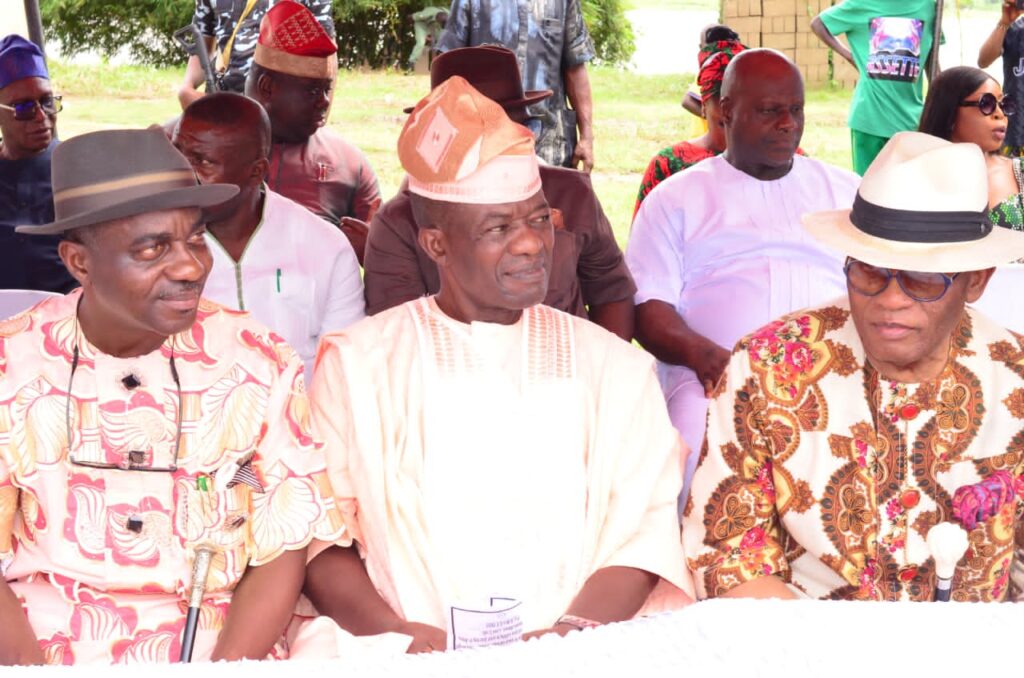 Navy Captain Olubolade gave the advice while making opening remarks at a reception ceremony organised by Yenebebeli 1 and 2 Communities in honour of Prof. Steve Azaiki at the St. Andrew's Primary School playground, Yenebebeli 1 in Yenagoa Local Government of Bayelsa.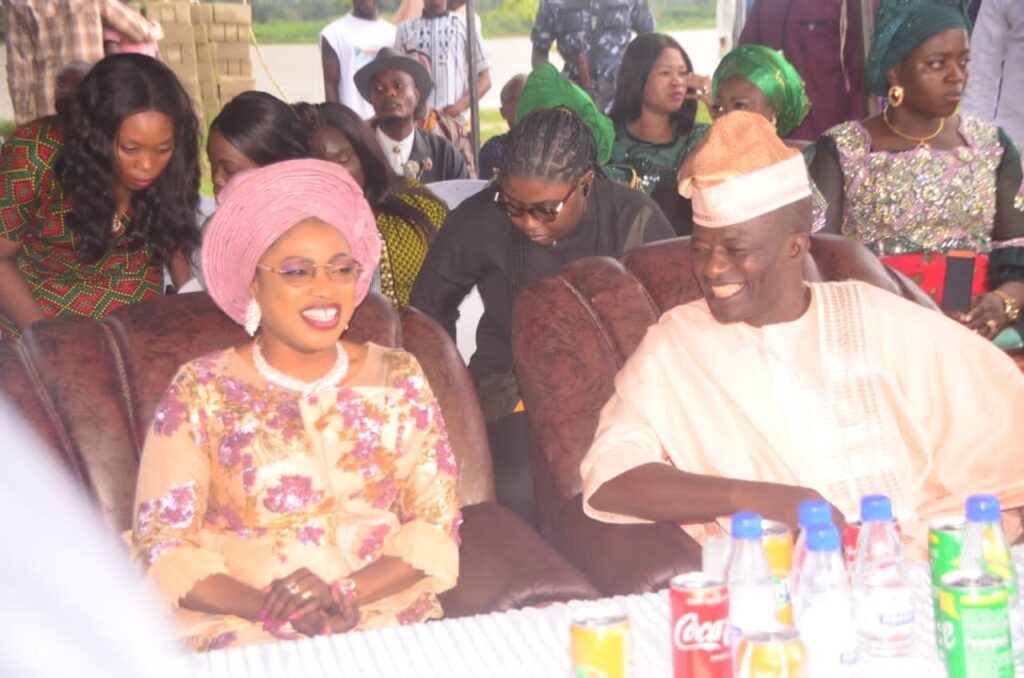 Olubolade stressed that it was important for Bayelsans to vote for a governorship candidate who would govern the state and do more to provide the much needed human and physical development in the State.
He further said that he was impressed with the peace and progress in the state, and called for maintenance of the tempo.
According to him, if Bayelsans know what was good for them, they would equally sustain the current atmosphere of peace.
Olubolade stated that wise voting choice would ensure continuity of projects, as well as implementation of new ones.
The former Military Administrator described Prof. Azaiki as a man who delivers in any office given to him, stressing that, these accounted for why he enlisted him to be his special adviser when he (Olubolade) was minister in the former President Goodluck Jonathan's administration.
In her remarks as a Special Guest of Honour at the reception, Dr. (Mrs ) Gloria Diri, wife of the State Governor, commended Navy Captain Olubolade for laying foundation for development of Bayelsa State.
Dr. (Mrs.) Diri appreciated being invited to the ocassion, and applauded Yenebebeli people for unity and the honour done Prof. Azaiki, noting that the celebration of the outgone lawmaker's tenure reaffirmed that he was a worthy son of the community.
She urged Yenebebeli 1 and 2 Communities to sustain the unity, while also urging other communities in Bayelsa State to maintain peace so that the state would witness more development.
Also speaking, Prof. Ebitimitula Etebu, Vice Chancellor of Bayelsa Medical University (BMU), extolled Prof. Azaiki's accomplishments as a former representative of Yenagoa- Kolokuma/Opokuma Federal Constituency, as well as the contributions made towards community, national and global advancements.
Prof. Etebu recalled Azaiki's input to Niger Delta struggles, national discourse and global issues through the National Think Tank (NTT) and World Environment for Africa (WEMFA), noting that he was worthy of being celebrated by Yenebebeli and the caliber of persons who turned up to celebrate with them.
In his speech, Paramount Ruler of Yenebebeli 1 Community, HRH Alfred Ovuoh the Fifth, ennunerated the contributions of Prof. Azaiki to the development of Yenebebeli 1 and 2 Communities, adding they were elated with the performance of their son, and successful end of tenure as a member of the Ninth National Assembly.
The communities drew attention to other development needs, and implored Prof. Azaiki as well as Bayelsa State Government to do more for them.
Responding, Prof. Azaiki, thanked the people for appreciating his modest efforts, and reassured that he would work with them to further draw governments' attention to the development needs of the communities.
He thanked, dignitaries, and other well-wishers for honouring him, and disclosed that some guests had pledged to support development of Yenebebeli 1 and 2 Communities.
Speaking during the thanksgiving service held at St. Andrew's Anglican Church, Yenebebeli 1, Prof. Azaiki thanked God for seeing him and his family through in turbulent times, and for completion of his tenure as a lawmaker, stressing that he would continue to put his faith in God.
Highpoints of the event which attracted a cream of personalities from within and outside Bayelsa State, were commissioning of a guest house donated to the community by Prof. Azaiki; presentation of gifts by various groups, to him, as well as award of chieftaincy titles and certificate of service to deserving persons, by the communities.