Kogi 2023: All Zonal Chairmen, 21 LG Chairmen Of SDP Defect To APC …..Promise To Ensure Ododo's Victory In November Election
The zonal chairmen of the Social Democratic Party in the three senatorial districts of Kogi State, on Thursday, officially dumped the party for the All Progressives Congress, along with all the party's chairmen in the 21 local government areas of the state.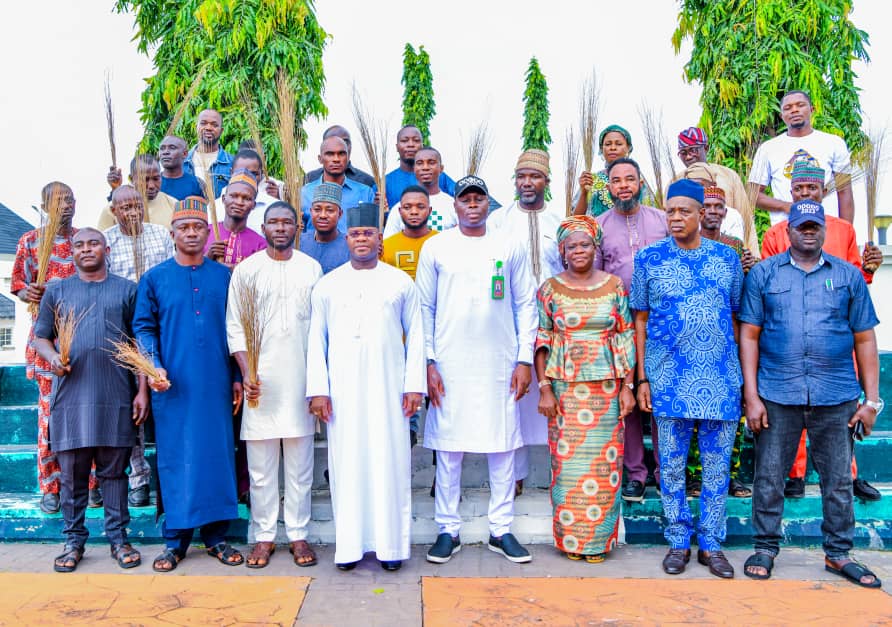 The SDP top executives, who made their decision to join the ruling party public at the Government House in Lokoja, said they weighed their options and chose the continuous development of the state and wellbeing of indigenes above other considerations.
SDP's Zonal Chairman for Kogi East, Suleiman Isah, criticised what he described as SDP's campaign, based on ethnicity, saying it was detrimental to the state's socio-cultural wellbeing, and could undermine the peace enjoyed in the past few years.
"We are happy that this is happening today. Even while we were in the opposition, we were aware that you did a lot for the state. The infrastructure projects are what anyone cannot deny, Your Excellency. We have all decided to join the APC to support the efforts at further developing the state. And we will give all the necessary support to ensure victory for the APC candidate in the governorship election," Isah said.
He acknowledged Governor Yahaya Bello's commendable accomplishments in health, education, road infrastructure, and agriculture, among others, over the past seven years.
The zonal chairman, who can now be referred to as a former SDP chieftain, assured the governor of the commitment of all the SDP chairmen to the Kogi Agenda through the APC candidate, Ododo Ahmed Usman.
Acting Chairman of SDP for Kogi Central Senatorial District, Zubairu Ibrahim, also commended the governor for infrastructure development in the state and specifically acknowledged his significant efforts at ensuring security of lives and property.
He said the people of Kogi State now enjoyed improved security and peace compared to what obtained in the past, stressing that well meaning Kogites would not sacrifice that on the altar of politics.
Governor Yahaya Bello, while receiving the defectors, commended what he called their courageous step, as well as their willingness to contribute to the advancement of the state.
He reiterated his strong commitment to maintaining an inclusive government that extends equal opportunities to both longstanding and new members of the APC.
Governor Bello stressed that the timing of their movement from SDP to APC was significant, given his administration's noteworthy achievements in Kogi State, which had earned the APC widespread support.
Governor Bello emphasised the crucial significance of fostering unity among the diverse ethnic communities within the state.
He underscored the importance of collaborative, issue-based campaigns and noted that success in any election would depend on broad support.
He urged the people to reject divisive tactics in the interest of all.