Photos: Nigerian-Born US Deputy Treasury Secretary, Wale Adeyemo, Visits Nigeria
Nigerian-born Adewale "Wally" Adeyemo, the United States deputy treasury secretary, is currently in Nigeria as part of efforts by the US to strengthen economic ties between both countries.
Adeyemo became the first African American to hold the position after he was confirmed by the US senate in 2021.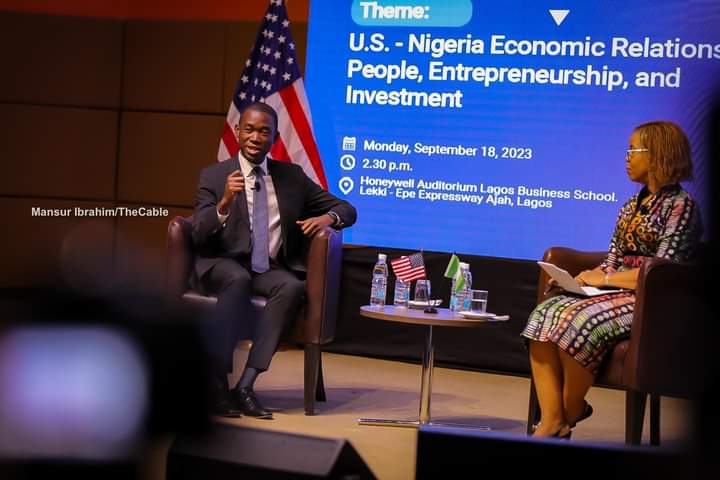 The US official's first port of call was the Lagos Business School (LBS), where he highlighted some of the steps needed for the type of growth that creates economic opportunity for the Nigerian people.
Adeyemo said the administration of President Joe Biden is willing to help Nigeria take critical steps to sustain foreign investments.Credit: Mansur Ibrahim/TheCable