Obey, Kollington, K1, Others Honoured By  Barrister Fans 
Some musicians including Evangelist Ebenezer Obey, Chief Ayinla Kollington and K1 were among the recipients of awards of recognition by global fans of the late Dr Sikiru Ayinde Barrister.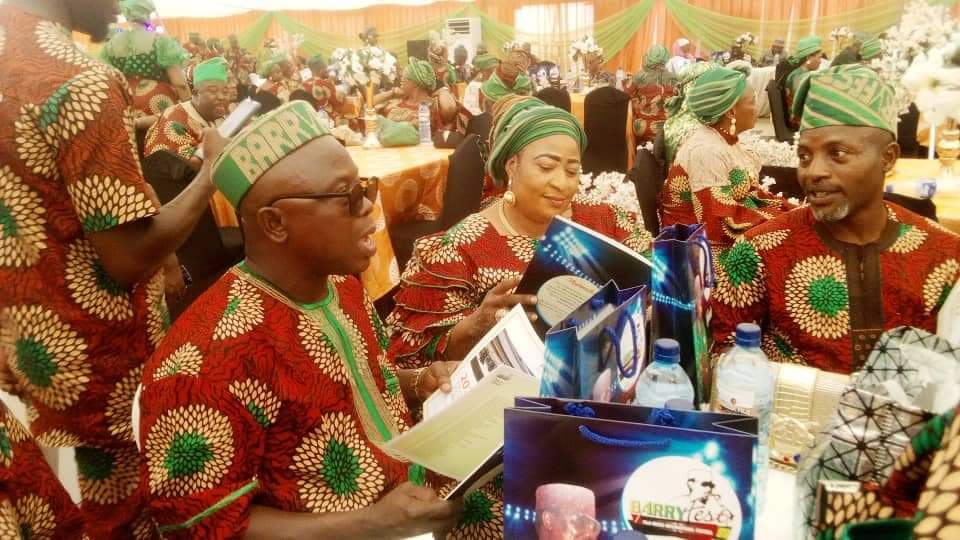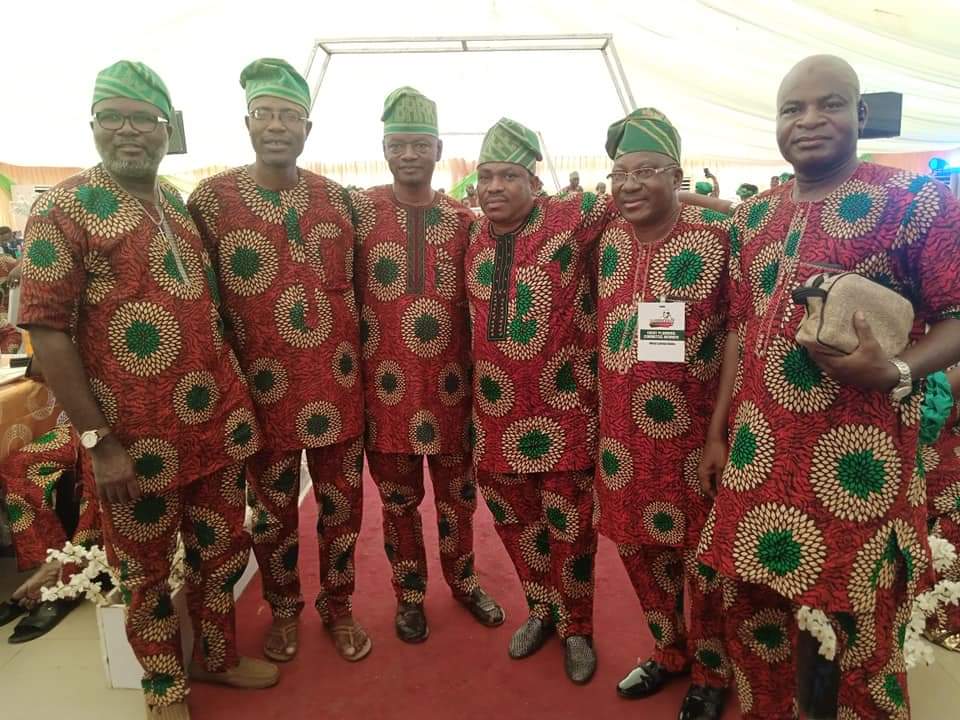 At an event tagged Barryfest 2022, held at the Ilaji Hotels and Sports Resorts, Ibadan, other musicians including Alhaji Waheed Akangbe, Sandoka, Barry2 also went home with awards.
Two theatre practitioners, Alhaja Taiwo Hassan (Iya Awero) and Mr Kayode Olaiya (Aderupoko) also joined fans at that carnival witnessed by other distinguished personalities including wife of Oyo State Deputy Governor, Professor Bolanle Olaniyan, the Ekefa Olubadan, Oloye Lekan Alabi, Special Adviser to Governor Seyi Makinde on Culture and Tourism, Honourable Ademola Ige, Mogaji Moshood Akere, Wife of the late Ibadan Politician, Alhaja Bose Adedibu, President, Fuji Musicians Association of Nigeria, Alhaji SK Sensation and others.
The programme was a three-day event, starting with unveiling of the fuji music Hall of Fame at the Fuji Chamber residence of Barrister in Isolo, Lagos, Gala night and the musical carnival.
Fans clad in a uniform Ankara fabrics matched with green caps and gele.
Musicians led by Alhaji Rasheed Ayinde, one after the other, mounted stage and sang the praise of Barrister in bright tones.
Oloye Lekan Alabi, extolled the virtue of Barrister as a legendary musician whose body of musical works would continue to be relevant, charging living musicians to up their acts in order to also record evergreen works like Barrister.
Music, Alabi, said, was beyond rushing to studio to arrange some lyrics of no value, clarifying that creativity, consistency and persistence in face of lull separated an evergreen musician from the average, whose songs make a little impact in their fans.
Alabi affirmed, "Musicians like Barrister, Baba Legba, Yusuf Olatunji, who performed at my naming ceremony, are hard to come by. In fact, they come in a century. Barrister records evergreen albums because of this reason. If you listen to Yusuf Olatunji, you feel his presence immediately. That is what we call music, not making noise. I am happy that I know these two musicians and appreciate their talents, which earned them this long lasting fame. Olatunji died in 1978, still his music sounds so fresh. Same with Barrister we are celebrating here today."
An entrepreneur and Mogaji of Akere lineage of Ibadan, Mogaji Moshood Akere, shared Alabi's submission, adding that Barrister was musician of yesterday, today and future.
He said, "I am familiar with some fuji musicians to know the place of Alhaji Barrister among them. He is so respected that he is always a reference point. This is because of relevance of his timeless songs and beat. I am happier today seeing what is happening here."
Highpoint of the event was the Special award given to Secretary of the organizing committee, Asiwaju Ademola Adesingbin.
The UK- based Adesingbin was singled out for the honour, according to chairman of the planning commitee, Mr Olaide Olawumi, for what he called his selfless service towards the success of BarryFest 2022.
Olawumi said Adesingbin had proved his love for unity among different Barrister fans clubs and deserved honour too.
"Asiwaju was not aware of this award until when it was announced. It was deliberate to show genuineness of the award to the right person whose energy drove all of us to reach this destination. I congratulate him and want to encourage him to continue on that right path," Olawumi said.
In his remark, President of Ayinde Barrister Legacy Club, Barrister AbdulGaniyu Bello said Barrister asked God for what fans were doing after his demise, urging living musicians to also work hard and pray to God for such legacy.
The Chairman, Nigerian Bar Association, (NBA) Ilorin branch said, " It took Barrister special efforts to give Fuji its identity and raise it to music everybody has accepted even beyond Nigeria. If we honour such a man, it is what he deserves."