Exclusive! APC Chairmanship: Buhari's Anointed Candidate And Unresolved N15Billion Scandal + Exclusive Pictures
Adamu Abdullahi, Former Governor of Nasarawa state who has been adopted as consensus candidate for the All Progressives Congress chairmanship is allegedly facing a N15 billion money laundering case. It's not clear if the Economic and Financial Crimes Commission, EFCC, which was prosecuting Adamu has discharged and acquitted him before he's been tipped to chair the ruling party. Tongues began to wag immediately it was announced yesterday that President Muhammadu Buhari, an anti graft czar has anointed him as the consensus candidate. Adamu has also met with the APC Governors' Forum as a step forward to consolidate his selection by the President. For a government that has anti-corruption as one of its cardinal programmes, it's doubtful if the emergence of Adamu will not send a wrong signal and corroborate the assertion of former chairman of the APC, Adams Oshiomhole who said once you join the ruling party, your sins are forgiven.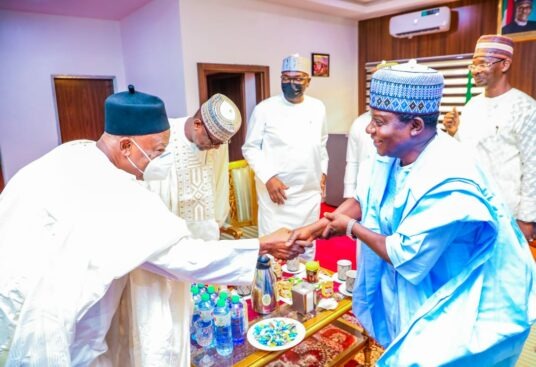 Below is the corruption case of Adamu Abdullahi as published by Reuters, a foreign based organization.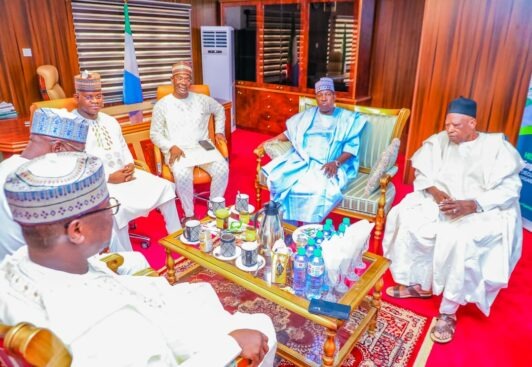 REUTERS (2010): Nigeria Charges Ex-Governor Abdullahi Adamu With Embezzling $100 Mln
Nigeria's anti-graft police have charged a former state governor with embezzling 15 billion naira, court papers showed on Thursday, in the first such case since Acting President Goodluck Jonathan assumed executive powers.
Abdullahi Adamu, governor of the central Nasarawa state from 1999 to 2007, is also the first senior official under former president Olusegun Obasanjo's administration to be charged with corruption in nearly a year.
Jonathan pledged to fight graft when he assumed executive powers three weeks ago from ailing President Umaru Yar'Adua, whose critics questioned his commitment to stopping corruption.
The Economic and Financial Crimes Commission (EFCC) charged Adamu and 19 other former state officials and contractors with 149 counts of corruption on Wednesday at a Federal High Court in Lafia, the Nasarawa state capital, the court papers showed.
No pleas were taken from them because only the ex-governor and one other person were in court. Adamu was granted bail in the sum of 500 million naira and the case adjourned to March 15.
More than a dozen former governors and ministers face graft charges in one of the world's most tainted countries, but Adamu, who was arrested last week, is the first governor to be taken to court since March 2009. He is also a senior member of the ruling People's Democratic Party.
Nigeria's 36 state governors wield considerable financial and political power in Africa's top oil producer, in some cases running budgets larger than neighbouring countries. They also enjoy immunity from criminal prosecution while in office.
Yar'Adua was flown back home last week after three months in a Saudi hospital but is still too frail to rule. He came to power in May 2007 pledging zero tolerance for corruption, but progress slowed in a campaign that was welcomed by Nigerians and foreign donors.
Most of the cases against former governors and ex-ministers have stalled in the courts in the last three years.
In December, a Nigerian court dismissed corruption charges against the former governor of the oil-producing state of Delta James Ibori, who was instrumental in Yar'Adua's rise to power in 2007. The court cited insufficient evidence.