Osun: NSCDC Visits Ataoja Of Osogbo, Advocates Alternative Dispute Resolution 
The Commandant, Nigeria Security and Civil Defence Corps (NSCDC), Osun State Command, Commandant Emmanuel Ocheja paid a peace advocacy visit to the Ataoja Of Osogbo Land, His Royal Majesty, Oba Jimoh Olanipekun Oyetunji on 18th March, 2022.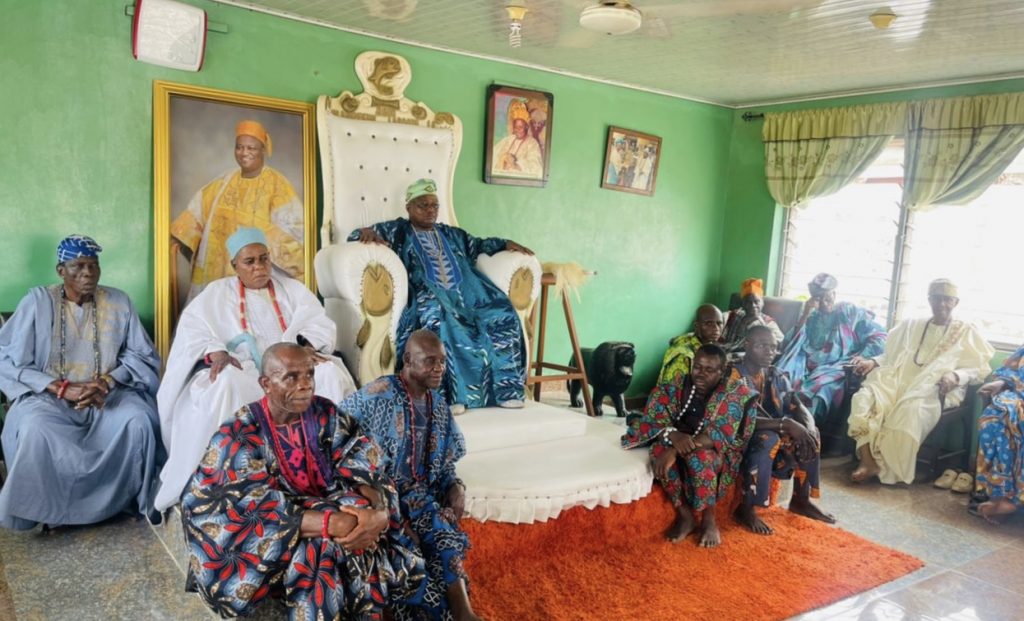 Atanda Olabisi, NSCDC Spokesperson in a statement said the visit was used to intimate the Kabiyesi and the Council of Chiefs on NSCDC (Amendment) Act 2007 that empowers the Corps to arrange and mediate in the settlement of disputes among willing members of the public.
Representing the State Commandant, the Head of Peace and Conflicts Management, Assistant Commandant of Corps (ACC) Abere Oluwafemi implored the monarch and the Council of Chiefs to be the mouthpiece of the Corps in telling their subjects of the need to take their non-criminal cases that could be settled through Alternative Dispute Resolution with emphasis on mediation to the Civil Defence offfices nearest to them. While assuring the Kabiyesi of the readiness of the Corps to be judicious in the discharge if the Corps' maandates ACC Abẹrẹ promised that the Peace and Conflict Management Unit shall always serve as unbiased umpire.
In response, Oba Jimoh Oyetunji Olanipekun, the Ataoja of Osogbo lauded the efforts of the Corps in carrying out it's mandates and promised to carry the message of the peace advocacy on Alternative Disputes Resolution to every nook and cranny of Osogbo since the traditional chiefs from various quarters are present during the visit.
The Kabiyesi prayed that the Corps will continue to excel in carrying out its statutory duties and appreciate the Command's willingness to safeguarding the peace in Osun State.
Chief Superintendent of Corps (CSC) Anjorin Oluwakemi appreciated His Royal Majesty for his warmth response.