Owu Stool: Council Of Obas Direct Obasanjo To Ensure Capable Candidate From Otileta Ruling House Emerge New Olowu
 The Royal council of Owu Obas has directed the Balogun of Owu and former President Olusegun Obasanjo, to closely guide the Otileta ruling House and ensure they produce capable candidate for the vacant stool, strictly in line with existing Owu cultural age long procedure.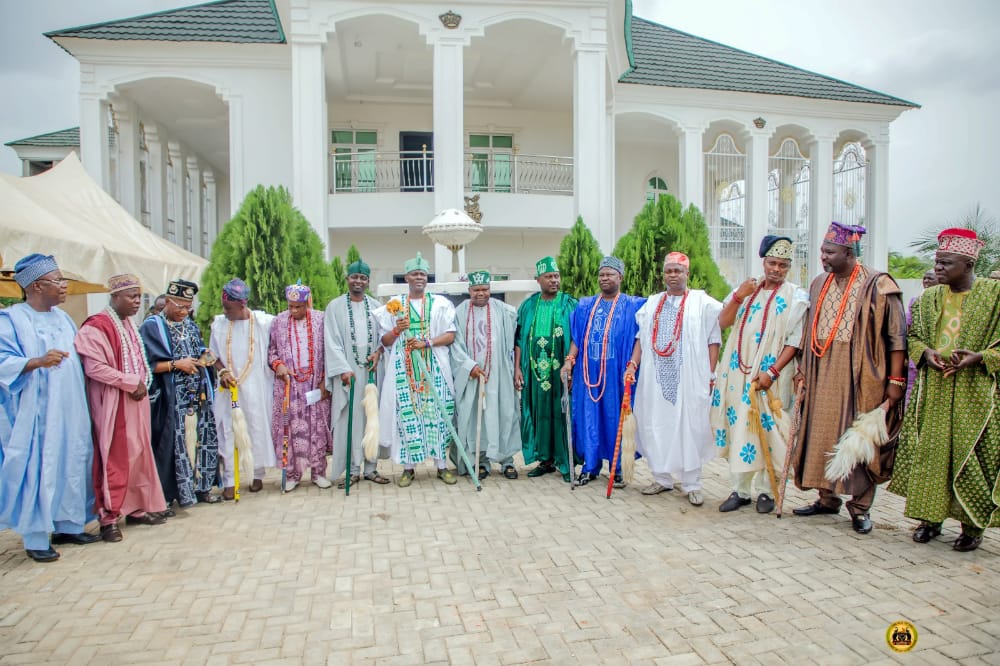 Olowu of Owu-Kuta, HRH Oba Adekunle Makama, Tegbosun 111, In a statement after the quarterly meeting held at the Palace of Alawowo in ogun state recently said it's imperative to follow the age long procedure of Owu Culture as regards the next Olowu in Abeokuta.
It was further agreed that "Royal Council of Owu Oba " be adopted for the gathering of Owu Obas.
While the council further directed its members to live harmoniously with their neighbours in their respective domains and state in general.
The council further counseled that no Owu Obas should engage in frivolous leadership tussle with one another and enjoined then to continue to uphold cultural and traditional advancement of Owu's heritage.
The meeting also coincided with the Formidable Obinrin Owu group meeting side by side at the Alawowo Palace.
The council commended the host, Oba Olasunkanmi Tijani for the brotherly gesture in hosting the all important meeting.