Exclusive! Chrisland School Sex Tape: Girl In The Video Victim Of Domestic Violence—Investigation 
A new twist has been added to the crisis that engulfed Chrisland School over the sex video in Dubai that has gone viral.
A source close to the family of the girl in the sex tape told Newsnowonline that the girl and her mother may be a victim of domestic violence.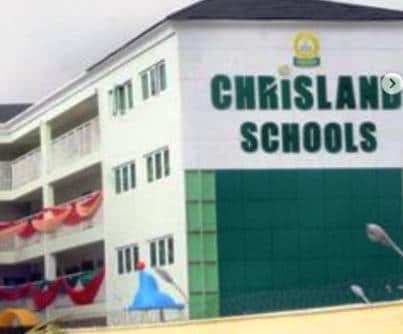 According to the source, the mother of the girl has been battered severally by her husband, one Jonathan Joshua, popularly known as JJ in the area. As an evidence that the woman was battered times without numbers, may be seen in her photograph with blood shot in the eyes sighted by our Correspondent.
The source said, " there's need to interrogate what's going on the family further to prevent another ugly scene before it's too late. The late Osinachi Nwachukwu is still fresh in our memory and we should investigate this matter. The problem of the girl is from home where her father usually beat her mother mercilessly. There was a time when the woman had her second born, two weeks after, the husband and her mother took away the child from the woman and locked her out of the house. They were staying somewhere in Awoyaya then, now they have moved to Sangotedo area. In fact, all the immoral behavior by the girl may be as a result of 'violation' by her father because at about age 9, we started noticing some changes in the girl which shows she might have been exposed to sex. And that's why she did not even shown any remorse or shame after the ugly incident has become public knowledge.
"Lagos state and Police must do a thorough investigation to unravel what's going on in JJ's house in order to prevent another unfortunate incident. I think the issue is deeper than what the public is made to believe now. Why is the man hiding and pushing only his wife forward to bear the brunt of the whole mess as if he was not part of the problem?" Said the source who craves anonymity because she was not authorized to speak on the matter.
Attempt to speak with Mr. Jonathan Joshua who will learnt work with an oil company was unsuccessful as at the time of filling this report.
Meanwhile, the Lagos state government and the police after the closure of all Chrisland Schools in the state have begun Investigation into the matter.