2023: INEC 'll Be Fair To All, Lagos REC, Agbaje Assures Jandor …. Says I'll Sanction Any EO Found Wanting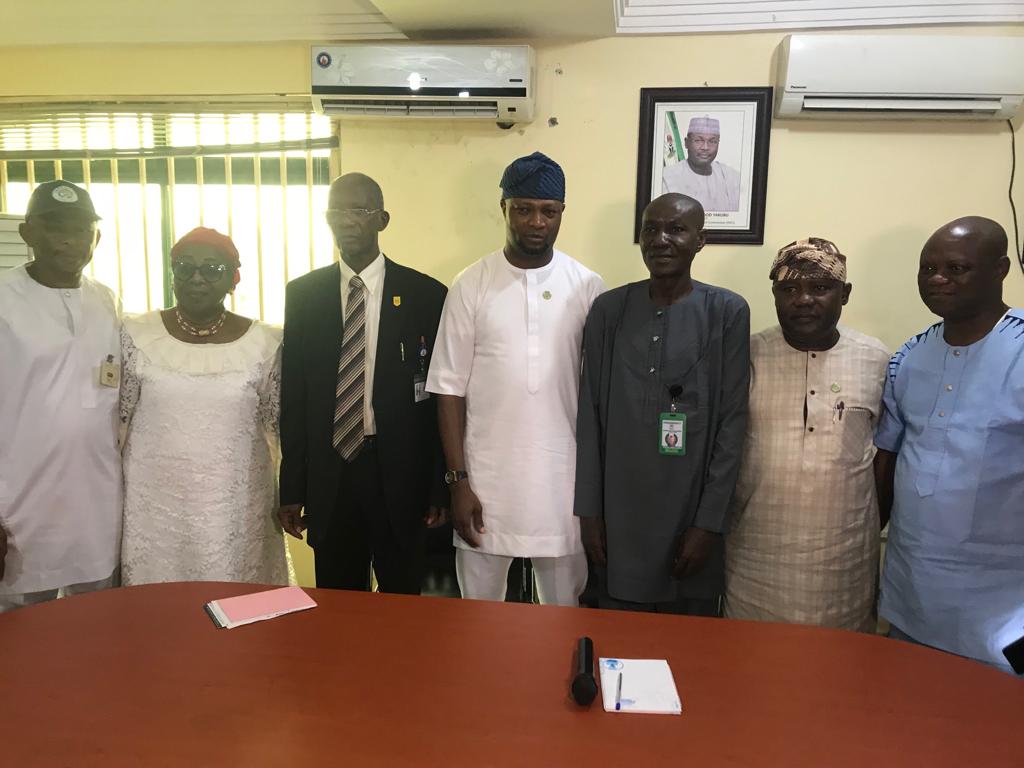 The Lagos Resident Electoral Commissioner, Mr. Segun Agbaje has assured the gubernatorial candidate of the People's Democratic Party, Dr. Abdul-Azeez Olajide Adediran, JANDOR, that the Independent National Electoral Commission, INEC, will be fair to all as the country prepares for 2023 general election.
Speaking when Jandor paid him a courtesy call on Monday in Lagos, Agbaje said the Commission is working towards ensuring that there's seamless registration of eligible voters across the state.
He said: " INEC will ensure that all registrable Nigerians in Lagos are registered before the close of the exercise"
On how to fast track the registration of the people and ensure no one is left behind.
Agbaje said; "I have requested for 10 additional machines to fast track the registration. I'll deploy more machines to Festac and Ojo as soon as we receive new machines."
He, however, pledged to work with the PDP and other political parties in ensuring a smooth 2023 election.
The Resident Electoral Commissioner who commended Jandor for the courtesy extended to him, urged him to ensure that his supporters also adopt the non violence approach and eschew bitterness when the electioneering campaign commences.
Agbaje, however, said the commission will ensure that more machines are deployed to Alaba International Market and other areas across the state with huge population.
On the complaint that some electoral officers seem to be working in cahoots with the ruling party to prevent people from registering, Agbaje urged the people to come with concrete evidence, adding that any Electoral Officer found wanting will be summarily dismissed.
Speaking earlier, Jandor commended the INEC on the improvements in Ekiti election and urged the commission to ensure that the tempo is sustained as we approach 2023 general election.
He, however , assured Agbaje that he would ensure the INEC have land to build their offices in the state when he becomes governor in 2023. As part of his efforts to ensure that all eligible voters register and cast their votes, Jandor pledged to step up voters awareness campaign for all that are yet to pick their PVCs to do so without further delay.