The Oratory Movie Seeks A Better Future For Street Children
There are millions of children in need of shelter throughout Nigeria who are vulnerable to negative societal issues such as violence, sexual abuse, trafficking and crime.  
Of all local and international stakeholder initiatives to combat this menace, special mention must be made of a uniquely differentiated initiative by a religious order called the Salesians of Don Bosco of the Catholic Church.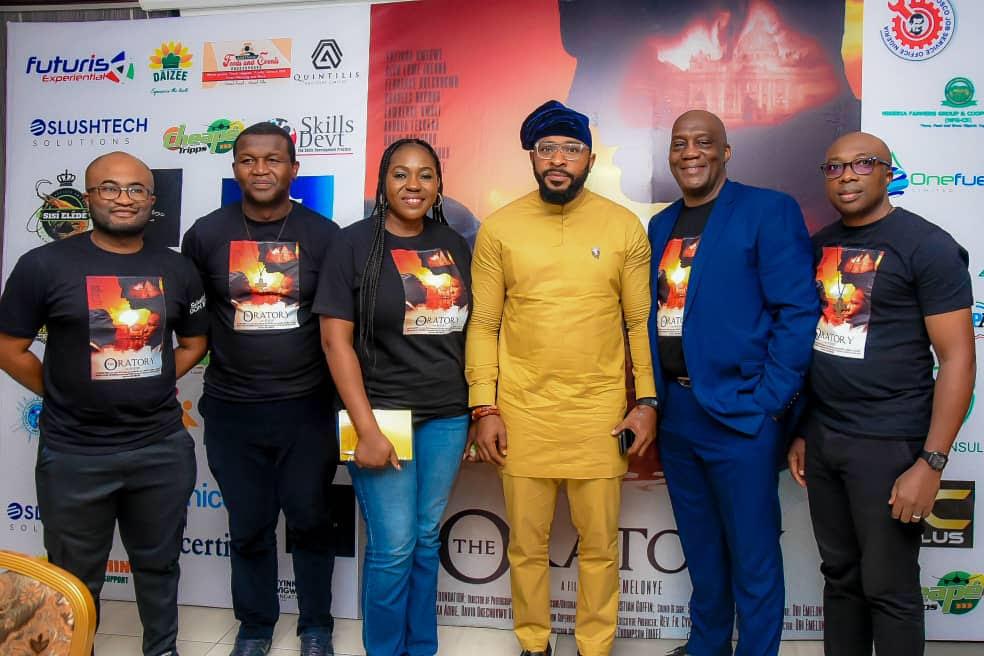 This order was founded by an Italian Saint called Don Bosco in the late 19th century and It is one of the largest religious orders in the world with over 17,000 members working in 138 countries .
 The Salesians came to Nigeria in 1982 and established centers in Abuja, Lagos, Akure, Onitsha, Ibadan and Ondo.
One of the Salesians, a Nigerian missionary priest serving in Ireland, Rev Fr. (Dr) Cyril Odia had a vision which resulted in a movie called "The Oratory', which premiered in 2021 after several years of production.
He previously worked with the support of the United Nations Mission in Sudan(UNMIS) providing welfare and education with the Salesian mission in Tonj and Juba.
The movie was filmed at various locations in Rome, Atlanta and Lagos and features Nigerian and international movie stars such as Eyinna Nwigwe, Rich Lowe, Celeste Marcone, Shane Guilbeau, Florence Okechukwu, Lawrence Nwali, among others, and directed by Obi Emelonye.
" We want to raise awareness amongst key stakeholders on the issue of internally displaced children throughout Nigeria and generate funds for the establishment of Child Protection Centres" said Fr. Cyril Odia, the movie's executive producer.
He also noted with satisfaction that The Oratory was making waves around the world and had even been featured on the Vatican's website.
" The movie has generated tremendous attention around the world and at the right time, we will embark on a roadshow to all the countries which have expressed interest in The Oratory" said Fr. Odia, Chairman of the organizing committee of 'The Oratory' movie Organizing Committee, Mr. Gbenga Adebija (KSM) at a well-attended press conference in Lagos, described the movie as an integral aspect of a broader multi-dimensional initiative which Rev Fr.(Dr)  Odia and his fellow Salesians are passionately committed to bringing to fruition.
"The Oratory is not the destination, it is a milestone on the journey. The end game is to create an inclusionary framework for the upliftment of homeless, delinquent and juvenile youths who are at risk of negative societal situations such as violence, sexual abuse, trafficking and crime" said Adebija.
Another Salesian priest, who coordinates the Don Bosco Child Protection Centre, Fr. Linus Nkemjinaka, appealed for shelter for children in need, describing it as a basic necessity which would help the reintegration of the street children into society and help them fulfil their potential.
Nollywood movie superstar, Eyinna Nwigwe, the lead actor (Shuga) described The Oratory as a special movie with a different theme and objective from other Nollywood movies.
" The Oratory is unique in the sense that it is not only about entertainment but there is a purpose which deserves support from everyone concerned by the issue of street children".
Rev
Fr Maximus Okoro , Director of the Project and Development office, expressed satisfaction at sustainable efforts to reintegrate children in need of shelter and called for greater support and collaboration by all stakeholders within and outside Nigeria.
"This is a global issue and it is important that we all work together to resolve the challenges and protect vulnerable children " Fr Okoro emphasized.