Brain Drain: Stakeholders Converge In Lagos To Proffer Solution At National Nurse Leaders' Summit
Stakeholders in the nursing and midwifery sector will converge in Lagos on Tuesday September 27 to Friday 30 to proffer Solution to the issue of 'brain drain' in the sector.
Registrar of the Nursing and Midwifery Council of Nigeria, Dr Faruk Umar Abubakar At a press conference in Lagos on Monday to kick start the program hinted that the summit would help to solve the issues of poor wages, working environment and other issues affecting the nurses and midwives.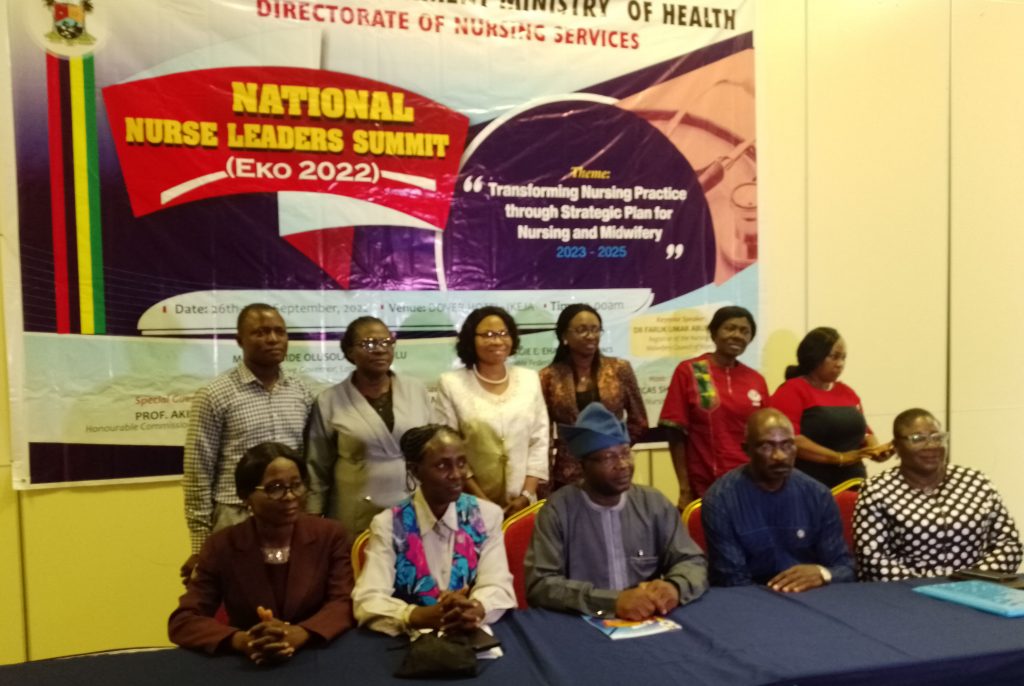 According to Dr. Abubakar, so many far reaching decisions would be taking at the four days summit in order to berth a new order and better working conditions for the nurses.
He, however, maintains that the Council is already working to bridge the gap because of the mass exodus of the nurses professionals to seek greener pastures abroad.
Part of the measures according to him are increment in the intake of nurses in Nigerian universities and opening of more nursing colleges to cater for the ever increasing needs of the country.
The National nurse leaders summit tagged 'Eko 2022' with the theme:" Transforming Nursing practice through strategic plan for Nursing and midwifery", is expected to come up with a working plan that's implementable to address the pressing needs in the sector.
Mr. Nnachi Michael, National President of the association of Nigeria nurses and midwives was unequivocal that there's need to increase the retirement age of nurses to 65 years, adding that proper grading and improvement in shift duty and call duty allowances will be an incentive to those who want to stay back in the country.
He said; "They (nurses & midwives) constitute over 50 per cent of the workforce of the health sector.
"They are leaving on daily basis for economic reasons. The pull and push factor. If nothing is done concerning the welfare of the nurses, The healthcare sector may collapse. If their welfare are looked into, it will encourage them to do more.
"At least 20 percent of the total annual budget should go to the health sector.
"Now, as people are leaving, there's depletion on workforce, thereby putting pressure on those available. We are asking that the government should extend the retirement age to 65 years.
"Nurses should be involved in policy matters as well as appointments. We have experience hands and the credentials to deliver at all levels.
"If you compare the salary of nurses in a month in Nigeria to that of nurses for a week outside the country, it's far cry. It's too poor."
Expected at the four day summit are minister of health, Dr Ehanire Osagie, Lagos state commissioner for health, Prof Akin Abayomi, Mrs Kemi Ogunyemi and Mrs Sola Aketi amongst others.