Olowu's Induction Into NUJ Hall Of Fame: A Honour Well Deserved 
Since he was crowned as the Olowu of Kuta ten years ago, HRM Oba Hameed Adekunle Makama Oyelude, Tegbosun III, has lifted the sleepy town and its environs to greater heights. If is on record that Olowu, through the Nigerian Army facilitated the construction of a bridge linking Ede town that was abandoned more than 100 years.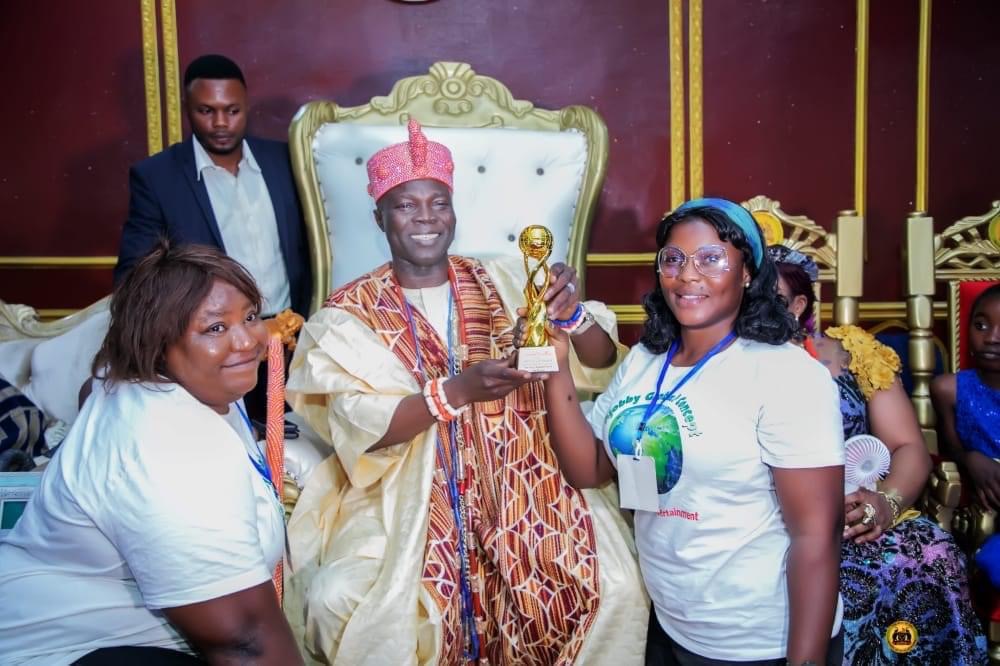 Oba Makama is ever ready to assist the downtrodden, the widows and less privileged. His love for the Nigerian security, especially the Nigerian army is unequal. He's ever ready to assist. His slender arms full of kindness have provided succour to many including the members of the forth estate of the realm. Little wonder, these qualities and many more were the reasons the Nigerian Union of Journalists, Osun state chapter said was responsible for the induction of Oba Makama into its exclusive hall of fame on Friday.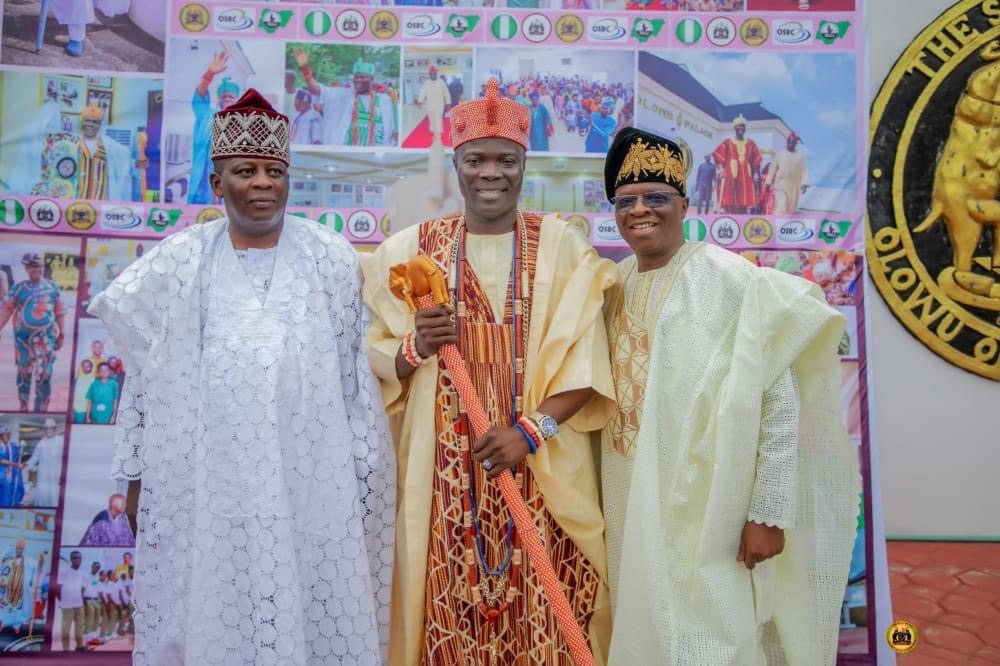 Led by Comrade Wasiu Ajadosu and Comrade Bukola Elufadejimi, the NUJ said the induction was as a result of the Olowu's contribution to the polity, especially, his role to always assist the members of the forth estate of the realm without let or hindrance. Dignitaries across the state and beyond grace the occasion to celebrate with Olowu Makama.
Apart from his fellow traditional rulers which include the Orangun of Oke-Ila, Oba Dokun Abolarin, Oba Onigegge and many more obas. Even the Olowu in council were beautiful to behold adorning the same attire.
An erudite professor of history, Prof Siyan Oyefeso and eminent Jurist, Justice Jide Falola of Osun state high court were on hand to lend their voices to Olowu's Midas touch.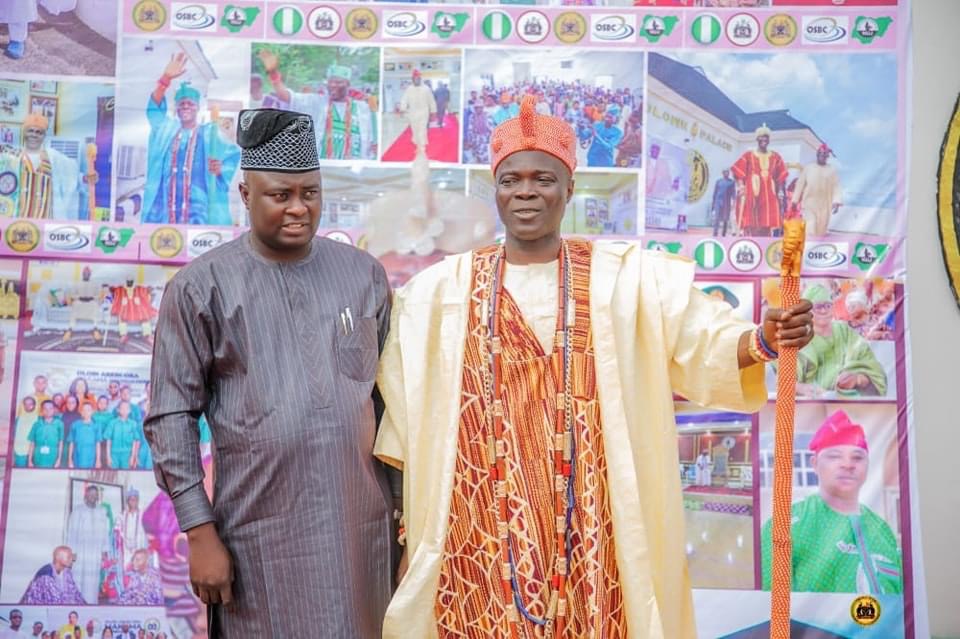 Coincidentally, the Ajobi Global Concepts led by Ms Salam Ajobi and Ms Mary Edward were there to confer the award on youths development on Olowu. It was a double celebration for the monarch who is loved by his fellow obas.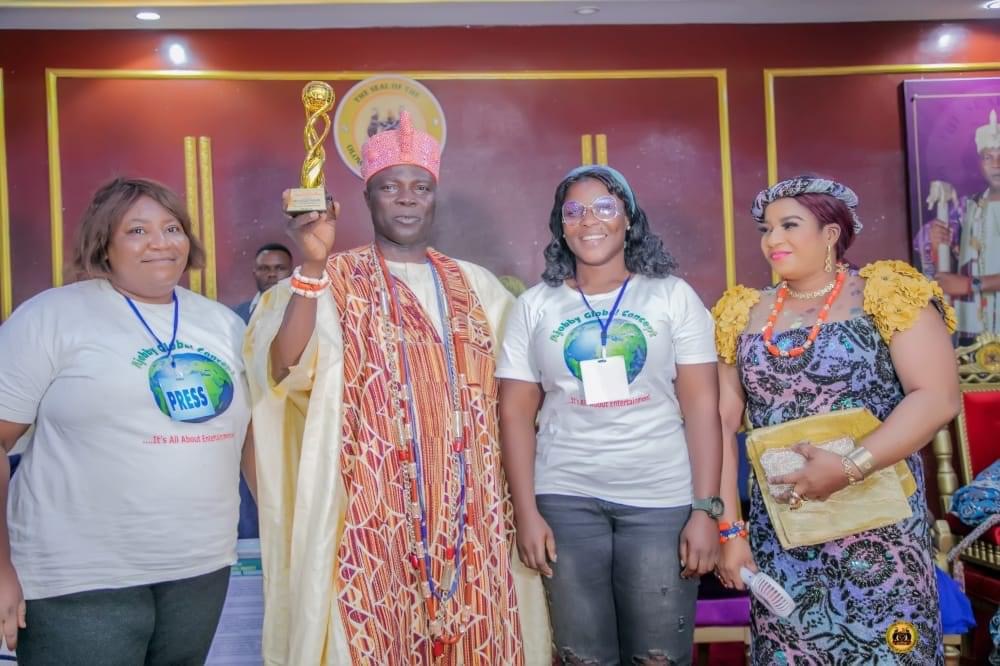 Responding to the NUJ induction, Olowu who appreciates the members of the pen profession said the investiture has now compelled him to continue on the same trajectory and even do more.
A live band and itinerant drummers added colour to the colourful event as Olowu's guests joined in group photos after the sumptuous meal that was served to make a day a memorable one.
It's a new beginning for the upwardly mobile monarch who's ever ready to contribute in cash and kind to the development of Nigeria. It's a honour well deserved.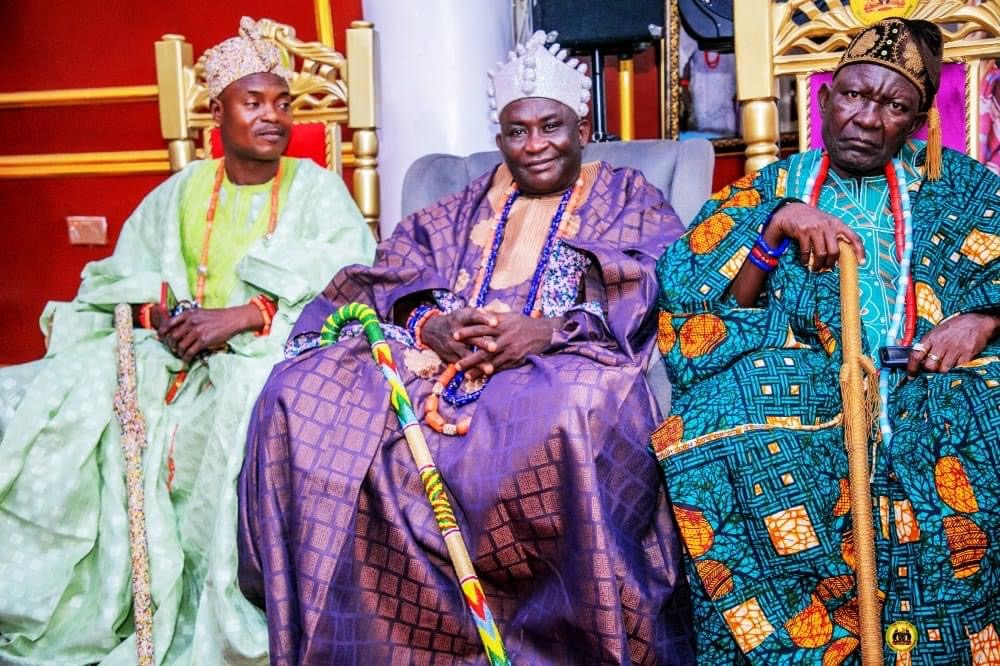 Congratulations! Kabiyesi! Kade pe lori, ki bata pe lese o!