Abdulmumini Jubrin Writes Ashafa Over Alleged Dismissal From FHA; Withdraw Your Letter Or Face Legal Fireworks
A lawmaker- elect representing Bebeji Federal constituency in Kano, Hon Abdulmumini Jubrin, has written to the chairman of the Federal housing authority, FHA, Lawal Shuibu and its managing director, Senator Gbenga Ashafa, over purported sack letter written to him and was published in a national newspaper after the national assembly elections.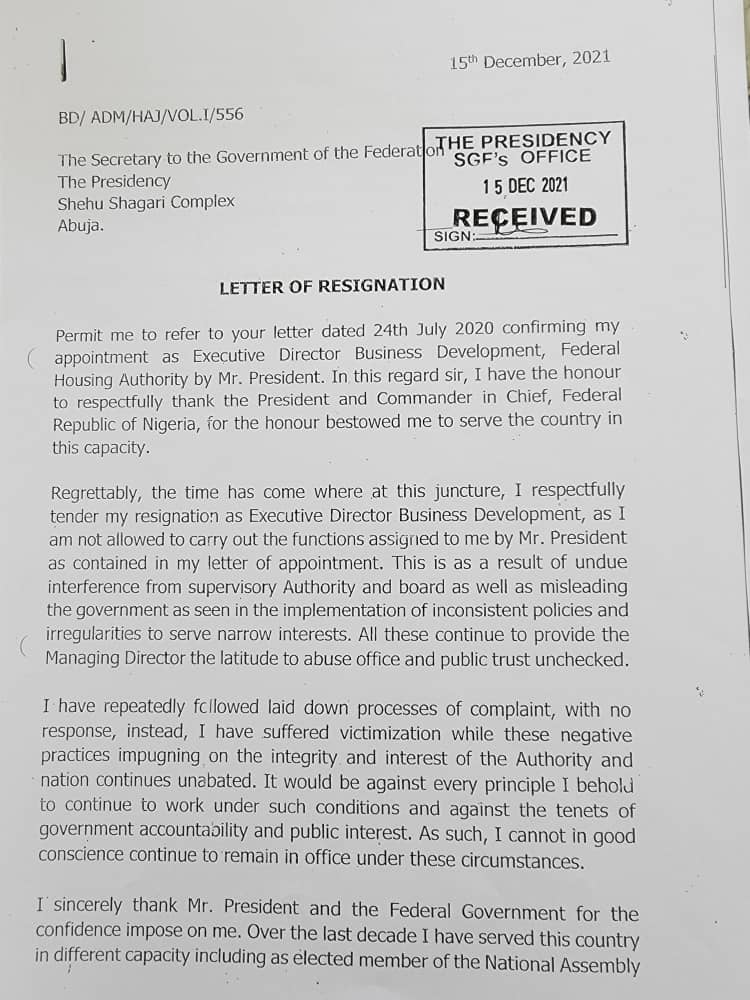 Hon Jubrin who won on the House of Representatives election on the platform of the New Nigeria Peoples Party, has written through his lawyer that the purported sack letter dated 6th April 2023 was written in bad faith to tarnish his image and should be withdrawn forthwith and a letter of apology which should also be given prominence should accompany it, failure of which will lead to a legal firework to redeem his image.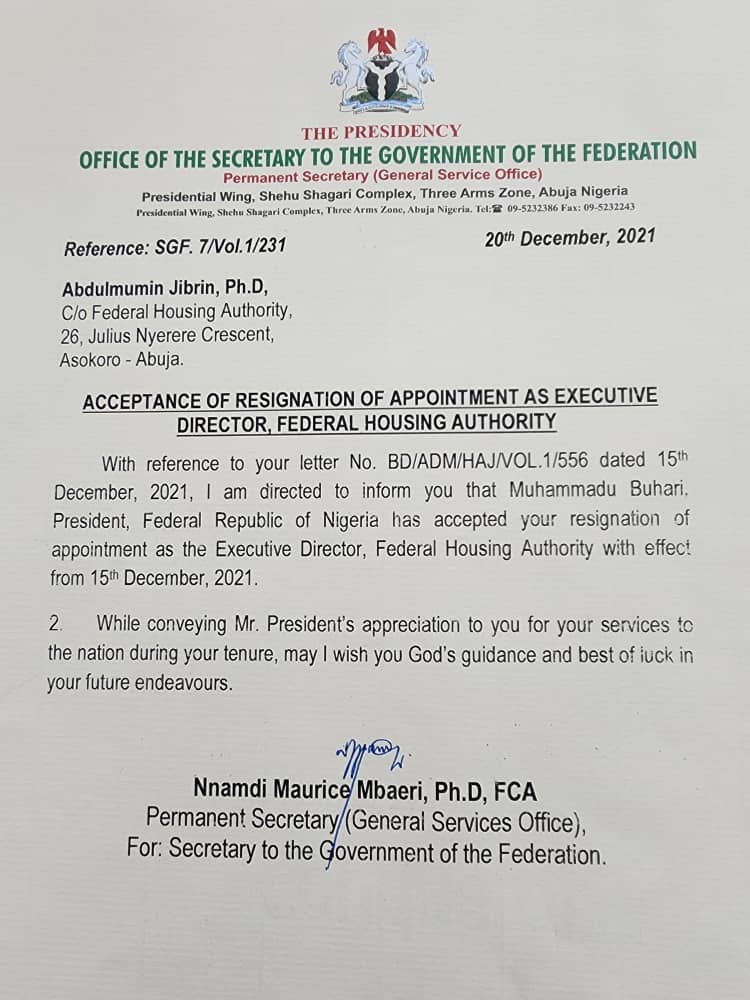 Hon Jubrin who was appointed by President Muhammadu Buhari in a letter dated 21st July 2020 resigned after spending one and half year. According to a letter dated 15th December, 2021, and forwarded to our correspondent, Hon Jubrin in his resignation letter to the secretary to the government of the federation, Hon Boss Mustapha was dully acknowledged by the Permanent Secretary, General Services Office, Dr Nnamdi Maurice Mbaeri.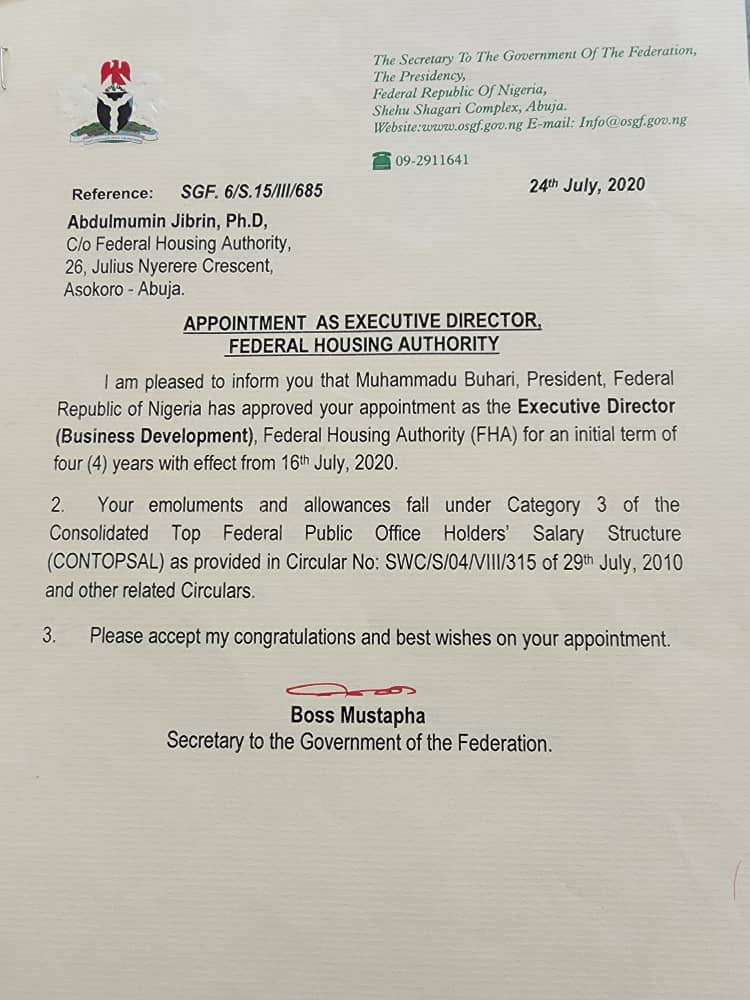 In the letter, Hon Jubrin who was appointed as Executive Director, Business Development to the FHA, stated that he would be returning to his business as reason for his resignation.
Jubrin who was still basking in the euphoria of his reelection after the 2019 saga said he was taken aback by such letter from FHA written to dent his image.
In a letter written to the FHA by Jubrin's lawyers from Femi Mojotesi and Co made the following demands: That the purported letter of sack should be withdrawn and a letter of unreserved apology to Hon. Jubrin.That his severance package should be paid.That he should be allowed into the premises of the FHA to take his personal belongings he left in the office and should be allowed access into the allocation given to him as part of the condition of service as executive director, FHA.
The lawyer therefore warned that if all these conditions are not met within the stipulated time, it will have no other option than to seek redress in court.