Tinubu's Associates Meet Bode George, Call For 'Ceasefire'
Ahead of May 29 inaguration, associates of the President-elect, Bola Tinubu, have begun a reconciliatory meeting with the former deputy national chairman of the Peoples Democratic Party, Chief Olabode George.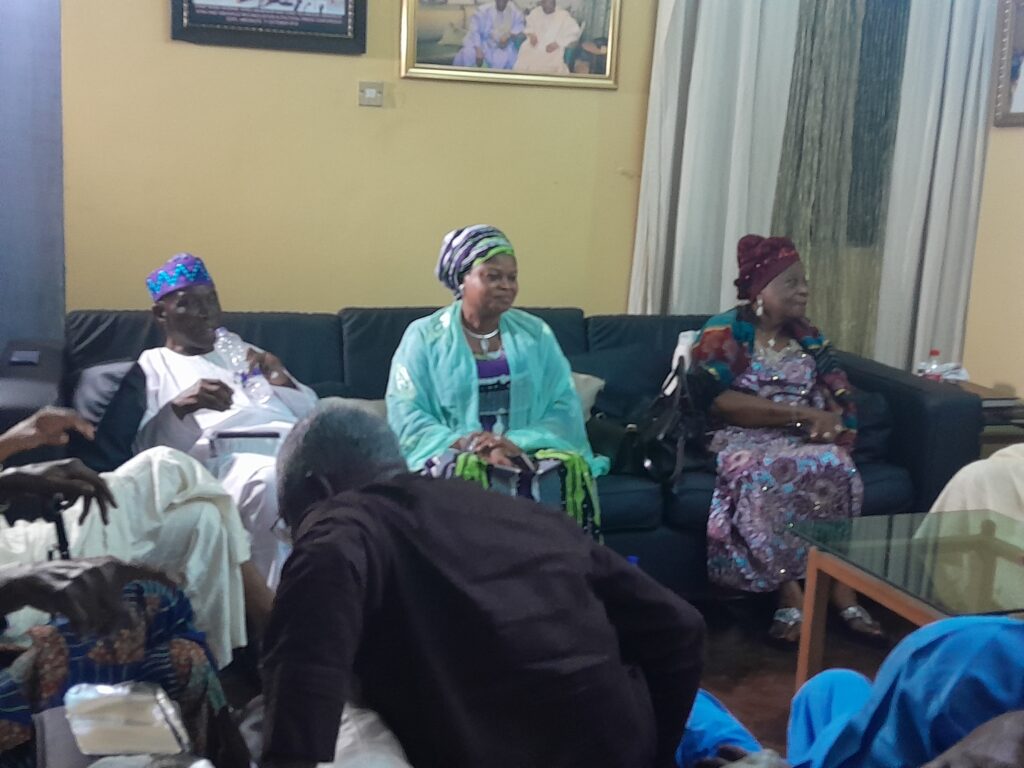 Briefing newsmen after the expanded meeting at George's residence in Lagos on Saturday, the leader of the team, Prince Tajudeen Olusi said he was satisfied with the discussion, which according to him centred on how to give support to the president-elect.
He explained that as community leaders in Lagos, there is need to come together and give the President-elect moral support.
He said that he first broached the idea of reconciliation with George when he met him on May 1,2023 before the expanded meeting to finalise all the details.
Olusi who came with a 94 years old Justice Ishola Olorunnimbe, rtd, SSA to President Muhammadu Buhari on Sustainable Development Goals, Adejoke Orelope- Adefulire and former deputy governor, Abiodun Ogunleye, said the meeting was a good step towards having a cordial relationship between the President-elect and Chief George.
Responding, George said he was pleasantly surprised when Prince Olusi sent an emissary to him about the Inaugural meeting without giving details, which preceeded today's meeting, adding that he ought to be the one going to Prince Olusi according to customs and tradition.
George, who corroborated Olusi that they had a fruitful deliberations about the future of Lagos State and Nigeria, said he had nothing personal against the President-elect, adding that vegeance is of the Lord.
He further streesed that the idea of uniting Lagosians and to also provide leadership for the newbred in politics, irrespective of political affliations in Lagos is a welcome development.
On the idea of congratulating the president-elect elect now or after he has been sworn-in on May 29, 2023 as requested by Olusi, he said the only snag is that since there is an ongoing litigation at the Presidential Election Petition Tribunal involving the PDP and the President-elect's political party, All Progressives Congress, adding that it will not be appropriate for him for now to do so until after the cases have been disposed off.
It will be recalled that George and Tinubu have always been at the Opposing side politically since 1999, with George threatened to leave the country if Tinubu eventually becomes the president.
George had criticised Tinubu on many occasions for his stranglehold on Lagos since 1999.
The meeting may signal the beginning of cordial relationship between George and Tinubu.
Other Dignitaries at the meeting who came to join Chief George include former deputy governor, Senator Kofoworola Bucknor-Akerele, Chief (Mrs) Onikepo Oshodi, Gen Tajudeen Olanrewaju and Gbadebo Dallas amongst others.